Member Sidebox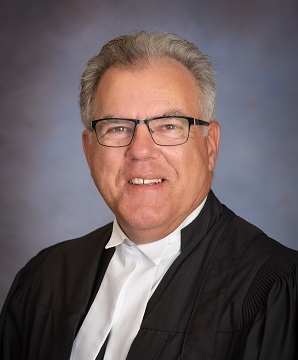 Hon. Colin LaVie was first elected as the MLA for Souris-Elmira in the general election of 2011 and was re-elected in the general elections of 2015 and 2019.
During his time as an MLA Mr. LaVie has served as Opposition Critic for Fisheries and Agriculture and as Opposition Whip. He has sat as a member on many legislative committees including the Standing Committee on Fisheries and Agriculture and the Standing Committee on Communities, Lands and Environment.
A fourth-generation lobster fisherman, Mr. LaVie has fished out of Souris harbour for the last 25 years.
A lifelong resident of Souris and deeply involved in his community, he is the longtime Chief of the Souris Fire Department and is a volunteer fixture at the Eastern Kings Sportsplex. Mr. LaVie has two children, Shawn and Natasha, and lives in Souris with his wife Shelley.
On June 13, 2019, Mr. LaVie was elected Speaker of the Legislative Assembly for the 66th General Assembly.
Member History Table
| Constituency | Party | Start Date | End Date |
| --- | --- | --- | --- |
| 1-Souris-Elmira | PC | October 2011 | May 2015 |
| 1-Souris-Elmira | PC | May 2015 | April 2019 |
| 1-Souris-Elmira | PC | April 2019 | April 2023 |
Role(s)
| Responsibility | Start Date | End Date |
| --- | --- | --- |
| Opposition Whip | May 2015 | March 2016 |
| Speaker | 2019 | April 2023 |
Committee(s)
| Committee Name | Role | Start Date | End Date |
| --- | --- | --- | --- |
| Privileges, Rules and Private Bills | Committee Member | 2011 | 2015 |
| Agriculture, Environment, Energy and Forestry | Committee Member | 2011 | 2015 |
| Fisheries, Transportation and Rural Development | Committee Member | 2011 | 2015 |
| Community and Intergovernmental Affairs | Committee Member | 2013 | 2015 |
| Health, Social Development and Seniors | Committee Member | 2013 | 2015 |
| Agriculture and Fisheries | Committee Member | 2015 | 2019 |
| Communities, Land and Environment | Committee Member | 2018 | 2019 |
| Legislative Assembly Management | Chair | 2019 | 2023 |