Member Sidebox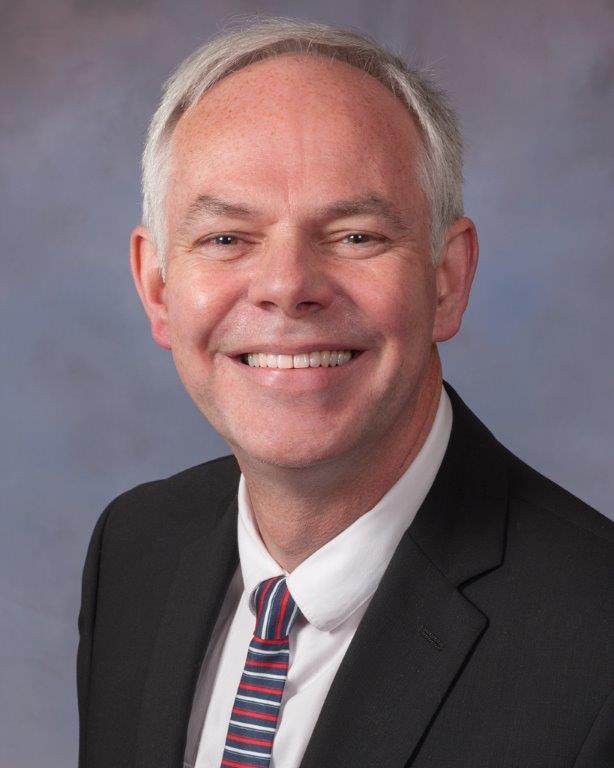 Peter Bevan-Baker arrived at the Prince Edward Island Legislative Assembly in May 2015 after following a long and winding road. That road began in Aberdeen, Scotland, moving through Newfoundland and Ontario before arriving in Hampton Prince Edward Island in 2002.
On the way he studied music, became a dentist, married "the kindest person I've ever met," had 4 children, wrote 6 plays and a musical, and ran as a Green Party candidate in 10 elections before finally succeeding in May 2015 when he became the proud MLA for Kellys Cross – Cumberland. In doing so, Peter became the first Green Party member of the Provincial Legislature. On April 23, 2019, Peter was re-elected in the newly established district of New Haven-Rocky Point, and with a caucus of eight, he formed the first Green Official Opposition in Canada. Peter continued representing the Green Party in the legislature with his re-election in 2023.
Peter has always been active in his community, contributing in a variety of ways. Whether it was directing plays at his local elementary school, chairing the board of the Victoria Playhouse, or coaching soccer, he always felt and acted on a strong sense of community responsibility.
Member History Table
| Constituency | Party | Start Date | End Date |
| --- | --- | --- | --- |
| 17-Kelly's Cross-Cumberland | Green | May 2015 | April 2019 |
| 17-New Haven-Rocky Point | Green | April 2019 | April 2023 |
| 17-New Haven-Rocky Point | Green | April 2023 | Current Member |
Role(s)
| Responsibility | Start Date | End Date |
| --- | --- | --- |
| Leader of the Third Party | 2015 | 2019 |
| Leader of the Official Opposition | 2019 | 2023 |
| Leader of the Third Party | 2023 | 2023 |
| Third Party House Leader | 2023 | Current |
Committee(s)
| Committee Name | Role | Start Date | End Date |
| --- | --- | --- | --- |
| Education and Economic Development | Committee Member | 2015 | 2018 |
| Infrastructure and Energy | Committee Member | 2015 | 2018 |
| Public Accounts | Committee Member | 2015 | 2018 |
| Rules, Regulations, Private Bills and Privileges | Committee Member | 2015 | 2018 |
| Special Committee on Democratic Renewal | Committee Member | 2015 | 2019 |
| Communities, Land and Environment | Committee Member | 2015 | 2019 |
| Agriculture and Fisheries | Committee Member | 2015 | 2019 |
| Health and Wellness | Committee Member | 2015 | 2019 |
| Legislative Assembly Management | Leader of the Official Opposition | 2019 | 2023 |
| Special Committee on Government Records Retention | Committee Member | 2020 | 2020 |
| Education and Economic Growth | Committee Member | 2023 | Current |
| Health and Social Development | Committee Member | 2023 | Current |
| Natural Resources and Environmental Sustainability | Committee Member | 2023 | Current |
| Public Accounts | Committee Member | 2023 | Current |
| Rules, Regulations, Private Bills and Privileges | Committee Member | 2023 | Current |