Member Sidebox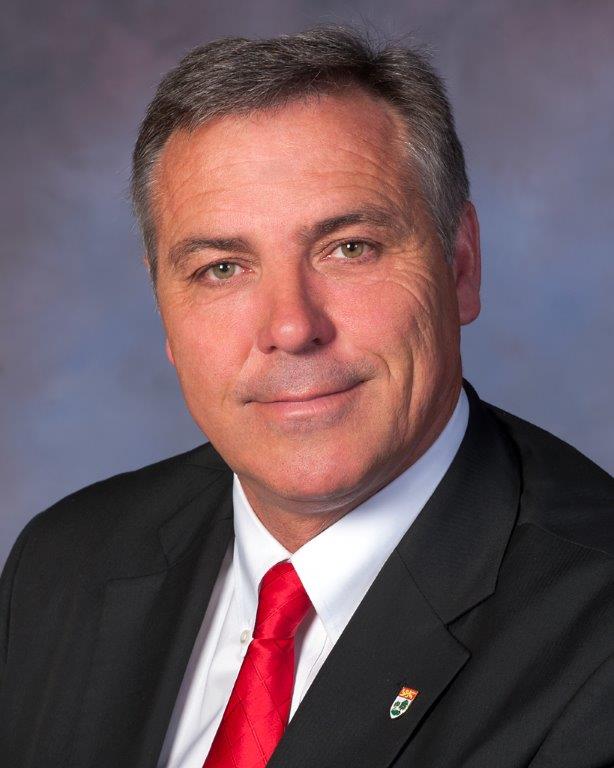 Robert Mitchell was first elected in 2007 as member of the Legislative Assembly for District 10, Charlottetown-Sherwood. He has been re-elected in 2011, 2015 and, most recently, on April 23, 2019. Mr. Mitchell served as Minister of Communities, Land and Environment from 2015 to 2018, and on January 10, 2018, he was appointed Minister of Health and Wellness under the previous administration.
In addition to his service as Minister, Robert has served as a Member of the Standing Committee on Education and Innovation; the Standing Committee on Health, Social Development and Seniors; and the Standing Committee on Public Accounts. He was also Leader of the Third Party in the legislature.  

Robert has had a successful working career, both as a long-time employee with Maritime Electric and as a partner in a local stone business. He has also worked in the real estate industry.

Robert is a dedicated community volunteer, is a member of the Parkdale Sherwood Lions Club, and has volunteered with a variety of teams in both the Sherwood-Parkdale Minor Baseball and Hockey Associations.

Robert and his wife Bonnie live in Sherwood. They have four children; Ryan, Jordan, Megan and Brandon. They also have three granddaughters, Callie, Jessie, and Elliotte, and two grandsons, Emmett and Winston.
Member History Table
| Constituency | Party | Start Date | End Date |
| --- | --- | --- | --- |
| 10-Charlottetown-Winsloe | Liberal | April 2019 | Current Member |
| 10-Charlottetown-Sherwood | Liberal | October 2011 | May 2015 |
Role(s)
| Responsibility | Start Date | End Date |
| --- | --- | --- |
| Third Party House Leader | 2019 | 2019 |
| Minister of Health and Wellness | January 2019 | April 2019 |
| Minister of Communities, Land and Environment | May 2015 | January 2018 |
Committee(s)
| Committee Name | Role | Start Date | End Date |
| --- | --- | --- | --- |
| Education and Economic Growth | Committee Member | 2020 | Current |
| Special Committee on Climate Change | Committee Member | 2019 | Current |
| Education and Economic Growth | Committee Member | 2019 | 2019 |
| Education and Economic Development | Committee Member | 2017 | 2019 |
| Public Accounts | Committee Member | 2013 | 2016 |
| Education and Innovation | Committee Member | 2012 | 2016 |
| Health, Social Development and Seniors | Committee Member | 2012 | 2014 |
| Fisheries, Transportation and Rural Development | Committee Member | 2011 | 2012 |