Member Sidebox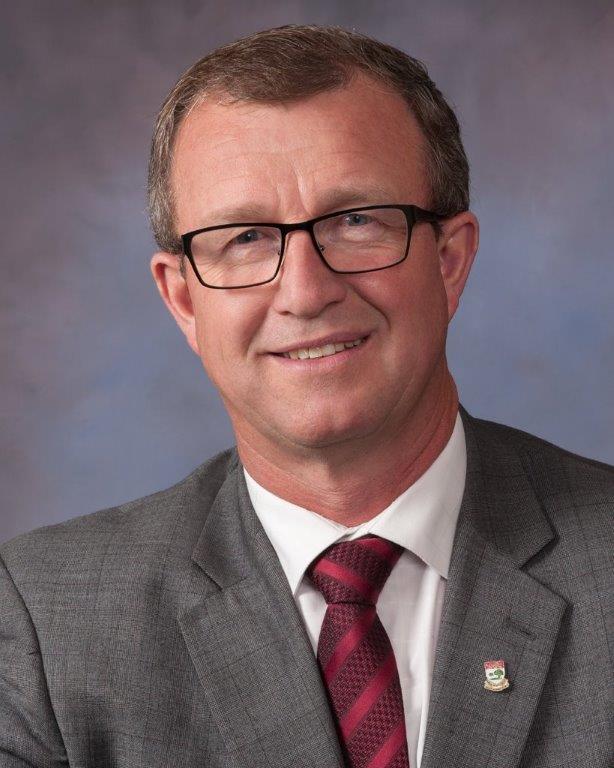 McIsaac, a Liberal, ran unsuccessfully in the 18 November 1996 general election but was later elected to the Legislative Assembly in the 28 May 2007 general election for District 5 Vernon River-Stratford. He was re-elected in the 3 October 2011 and 4 May 2015 general elections and served on legislative standing committees as well as in cabinet. McIsaac's re-election following the 2015 general election was based on a two-vote majority against Progressive Conservative Mary-Ellen MacInnis. MacInnis called for a judicial recount for District 5 which resulted in a tie vote of 1,173. According to the Election Act, a coin toss was used to break the tie, which McIsaac won. This was the first time a coin toss was done to break a tie and elect a member of the Legislative Assembly of Prince Edward Island.
During his first term in office, McIsaac introduced a private member's bill which would have authorized tax-inclusive pricing for retail sales. The Standing Committee on Community Affairs and Economic Development conducted public consultations on the matter, and, after hearing presentations from business people, organizations and workers, recommended that the Legislative Assembly not proceed with the bill. As minister of education, McIsaac oversaw the amalgamation of the Eastern School District and the Western School Board into a single English Language School Board while maintaining the French Language School Board (La Commission scolaire de langue française). The merger took place officially on 1 January 2013.
In February 2013, McIsaac wanted Islanders to consider changing the way they elected their leaders. McIsaac suggested having the leader of any party get a seat inside the Legislative Assembly as long as their party got enough support during the election. McIsaac said the way the system worked, leaders who weren't elected had to sit outside the rail and weren't involved in proceedings inside the House. 
McIsaac is related to two former MLAs: Wilbur MacDonald, his father's first cousin, and Gavin Duffy, great uncle on his mother's side. He is also distant cousins with Maitland McIsaac, who is the son of former MLA Alexander McIsaac. 
Raised in Mermaid, McIsaac received his education at Mermaid School, Fort Augustus Consolidated School and Charlottetown Rural High School, from which he graduated in 1972. He went on to study science at the University of Prince Edward Island and Nova Scotia Agricultural College. McIsaac worked as a dairy farmer and small business operator.
McIsaac was a dairy farmers and small business owner and held many leadership roles in the dairy industry, serving as chair of the provincial Milk Marketing Board, as Atlantic Canada director on the board of Holstein Canada, and on the executive of the PEI Federation of Agriculture. He has also been involved in his community, working with the Home and School Associations of Glen Stewart and Charlottetown Rural, the Cross Roads Community Fire Department, the Pownal Rink Association, Farmers Helping Farmers, Habitat for Humanity and various church committees. He has also coached baseball and hockey.
References
CBC 9 April 2009, 5 April 2012, 4 January 2013, 5 March 2014; Department of Education and Early Childhood Development press release 14 September 2012; The Guardian February 2013; 19 May 2015; Hansard 8 April 2009; Questionnaire to MLAs; Royal Gazette 29 October 2011, 26 November 2011; The Standing Committee on Community Affairs and Economic Development report on Bill No. 101, An Act to Amend the Revenue Tax Act 3 April 2009. 
 
Member History Table
| Constituency | Party | Start Date | End Date |
| --- | --- | --- | --- |
| Vernon River-Stratford | Liberal | 28 May 2007 | 3 October 2011 |
| Vernon River-Stratford | Liberal | 3 October 2011 | 4 May 2015 |
| Vernon River-Stratford | Liberal | 4 May 2015 | 23 April 2019 |
Role(s)
| Responsibility | Start Date | End Date |
| --- | --- | --- |
| Minister of Education and Early Childhood Development | 3 October 2011 | 2015 |
| Minister of Justice and Public Safety and Attorney General | 3 October 2011 | 15 November 2011 |
| Minister of Transportation and Infrastructure Renewal | February 2015 | May 2015 |
| Minister of Agriculture and Fisheries | 2015 | 10 January 2018 |
| Government House Leader | 2015 | 10 January 2018 |
Committee(s)
| Committee Name | Role | Start Date | End Date |
| --- | --- | --- | --- |
| Agriculture, Forestry and Environment | Chair | 2007 | 2009 |
| Fisheries, Intergovernmental Affairs and Transportation | Committee Member | 2007 | 2008 |
| Public Accounts | Committee Member | 2007 | 2008 |
| Education and Innovation | Committee Member | 2009 | 2012 |
| Fisheries, Transportation and Rural Development | Committee Member | 2009 | 2012 |
| Agriculture, Environment, Energy and Forestry | Chair | 2010 | 2012 |
| Privileges, Rules and Private Bills | Committee Member | 2012 | 2016 |
| Committee on Committees | Chair | 2015 | 2016 |
| Infrastructure and Energy | Committee Member | 2017 | 2019 |
| Agriculture and Fisheries | Committee Member | 2018 | 2019 |
| Communities, Land and Environment | Committee Member | 2018 | 2019 |
| Education and Economic Development | Committee Member | 2018 | 2019 |
| Public Accounts | Committee Member | 2018 | 2019 |