Member Sidebox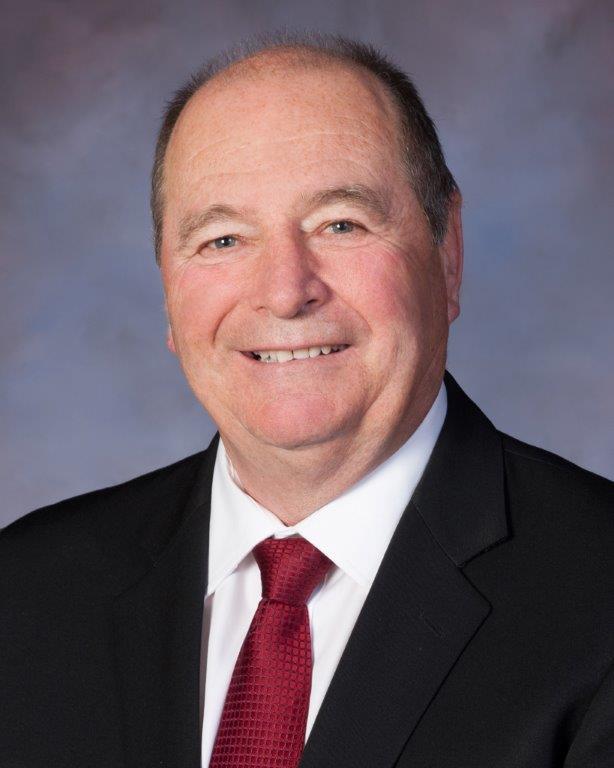 Roach, a Liberal, was first elected to the Legislative Assembly in the 3 October 2011 general election for District 3 Montague-Kilmuir and was re-elected in the 4 May 2015 general election. He served on various legislative committees and was also appointed to several different portfolios in cabinet. He also served as vice-chair of the Council of Ministers of Education for Canada (CMEC) and co-chair of the Federation of Labour Market Ministers for Canada, both from 2013-2015. he stepped down from cabinet responsibilities on 10 January 2018.
Raised in Souris, Roach attended primary school at St. Mary's Roman Catholic Convent in Souris before attending Souris Public School and Souris Regional High School. He then attended the Royal Canadian Mounted Police Training Academy in Regina, Saskatchewan, for six months, and later Trent University in Ontario studying social studies. Prior to his time in the Legislative Assembly, Roach was a member of the Royal Canadian Mounted Police between 1971 and 2007. He has extensive experience in all aspects of federal policing services both nationally and internationally as well as experience in contract policing services. Upon retirement from the RCMP, Roach was the owner of a private business in the marine sector. 
Roach spent many years as a volunteer in several communities across Canada. He was a dedicated minor hockey coach in Ontario from 1975 to 1990 and in Prince Edward Island between 1990 and 1996. He volunteered as a Big Brother for four years in Ontario, served as President of Big Brothers/Big Sisters during 1981-1982, and served on the board of directors for the Prince Edward Island chapter during 1995-1996. He also served as vice-chair of the Montague Waterfront Development Corporation from 2008 to 2010, and was a long-time volunteer as a safe boating instructor with the Canadian Power and Sails Squadron. He served as Squadron Commander for Prince Edward Island and Executive Officer for Atlantic Canada. 
Roach is a recipient of the Queen Elizabeth II Golden Jubilee medal, awarded to Canadians who have made outstanding and exemplary contributions to their communities and Canada as a whole.
References
The Guardian 11 May 2017; Questionnaire to MLAs.  
Member History Table
| Constituency | Party | Start Date | End Date |
| --- | --- | --- | --- |
| Montague-Kilmuir | Liberal | 3 October 2011 | 4 May 2015 |
| Montague-Kilmuir | Liberal | 4 May 2015 | 23 April 2019 |
Role(s)
| Responsibility | Start Date | End Date |
| --- | --- | --- |
| Minister of Innovation and Advanced Learning | October 2011 | May 2015 |
| Minister of Fisheries, Aquaculture and Rural Development | 2015 | 2015 |
| Minister of Finance | 20 May 2015 | 10 January 2018 |
Committee(s)
| Committee Name | Role | Start Date | End Date |
| --- | --- | --- | --- |
| Communities, Land and Environment | Committee Member | 2018 | 2019 |
| Education and Economic Development | Committee Member | 2018 | 2019 |
| Infrastructure and Energy | Committee Member | January 2018 | February 2018 |
| Infrastructure and Energy | Chair | February 2018 | 2019 |
| Public Accounts | Committee Member | January 2018 | February 2018 |
| Public Accounts | Chair | February 2018 | 2019 |
| Rules, Regulations, Private Bills and Privileges | Committee Member | 2018 | 2019 |