Member Sidebox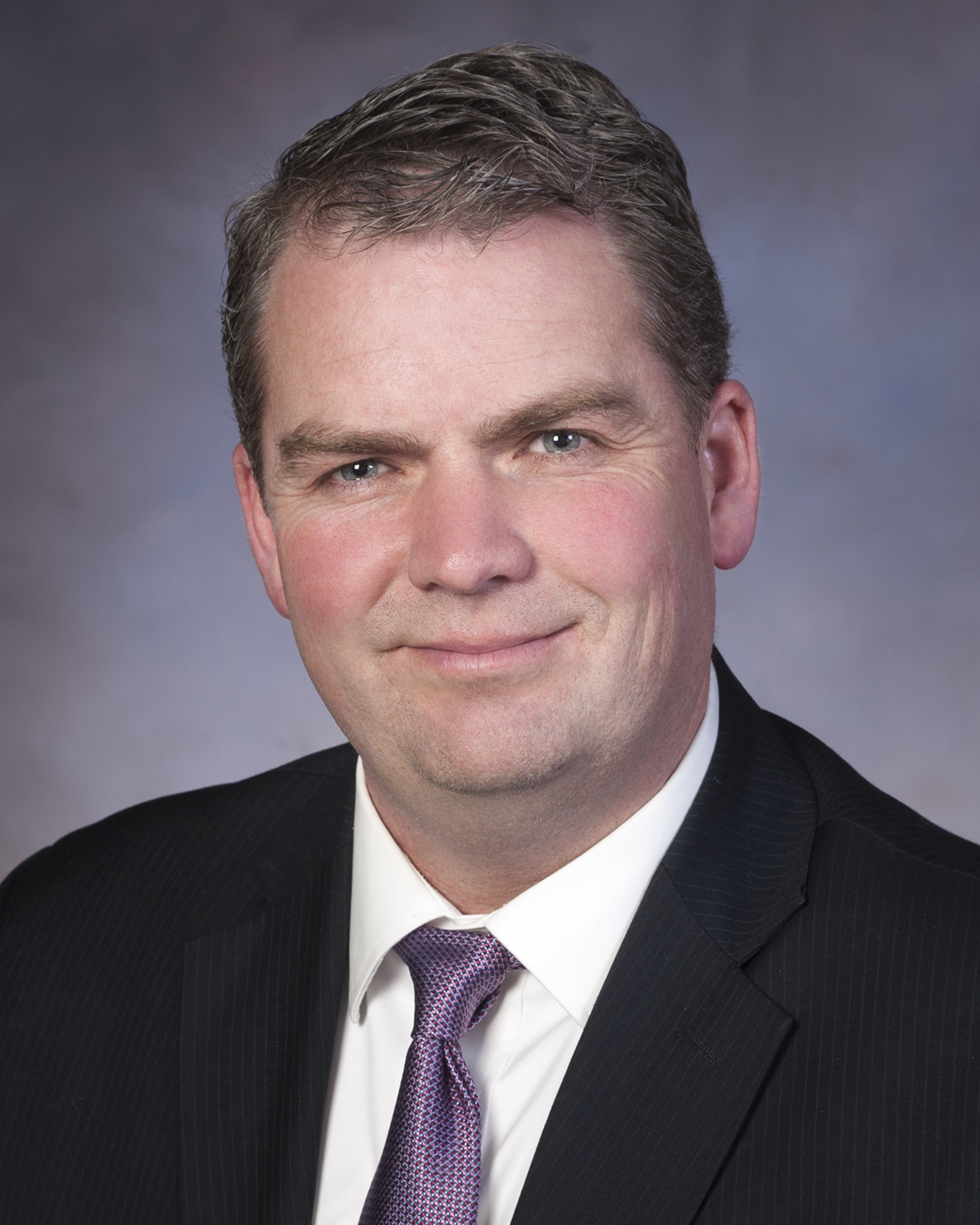 Bloyce Thompson was elected as the MLA for Stanhope-Marshfield in the 2019 and 2023 general elections.
Thompson is an active member of his community and the agriculture industry. As a third generation dairy farmer and businessman from Eastside Farms in Frenchfort, PEI, he has been a strong advocate for the dairy industry locally, nationally and globally. Thompson has travelled to the United States, Japan, Portugal and other countries, lending his professional expertise in bovine livestock breeding to the dairy industry.
Thompson is a proud graduate of Dalhousie Agricultural College. He has served his industry as a member of the genetic evaluation board of the Canadian Dairy Network and as a board member of the Dairy Farmers of PEI.
Thompson has been a coach to the Sherwood/Parkdale Minor Baseball Association, served as vice-president of Old Home Week, and serves as an elder in the York-Covehead United pastoral charge.
Bloyce and his wife Terri are the proud parents of three children.
Member History Table
| Constituency | Party | Start Date | End Date |
| --- | --- | --- | --- |
| 8-Stanhope-Marshfield | PC | April 2019 | April 2023 |
| 8-Stanhope-Marshfield | PC | April 2023 | Current Member |
Role(s)
| Responsibility | Start Date | End Date |
| --- | --- | --- |
| Minister of Agriculture and Land | May 2019 | 2022 |
| Minister of Justice and Public Safety and Attorney General | May 2019 | July 2022 |
| Minister of Economic Development, Tourism and Culture | July 2022 | April 2023 |
| Minister of Agriculture | April 2023 | Current role |
| Minister of Justice, Public Safety and Attorney General | April 2023 | Current role |
| Deputy Premier | April 2023 | Current role |