Member Sidebox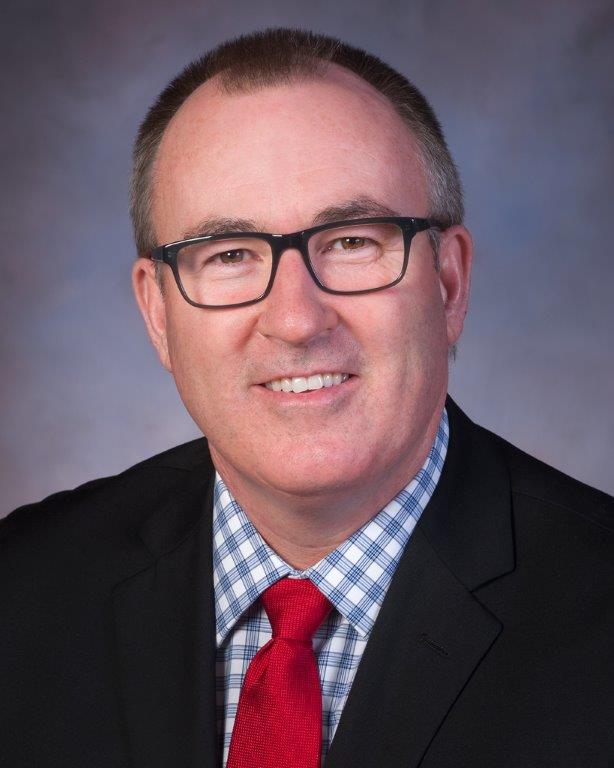 Palmer, a Liberal, was first elected to the Legislative Assembly in the 17 October 2016 by-election for District 21 Summerside-Wilmot following the resignation of Janice Sherry. He has served on standing committees dealing with the Public Accounts; education and economic development; health and wellness; and on the Cabinet Policy Review Committee. He was sworn in as Minister of Economic Development and Tourism on January 10, 2018.
Raised in Summerside, Palmer attended Borden Elementary School before attending Summerside Intermediate and Three Oaks Senior High School. From a young age Chris had been involved in business owning and operating enterprises ranging from information technology to tourism. In 1991, he graduated from UPEI with a Bachelor of Business Administration, and again in 2010 with a Masters in Business Administration. Prior to his time in the Legislative Assembly, Palmer owned and operated companies in the IT sector and in the accommodation, manufacturing, and property development sectors. He has also done some work in business development consulting. 
Palmer has been an active volunteer in his community for a number of years. He has served as vice-president of Downtown Summerside for four years; treasurer of the Summerside Dolphins Swim Club for four years; and five years as vice-president of Tourism Summerside.
Palmer's uncle, Ross Lefurgey, was the mayor of Summerside in 1980.
References
Questionnaire to MLAs
 
Member History Table
| Constituency | Party | Start Date | End Date |
| --- | --- | --- | --- |
| Summerside-Wilmot | Liberal | 17 October 2016 | 23 April 2019 |
Role(s)
| Responsibility | Start Date | End Date |
| --- | --- | --- |
| Minister of Economic Development and Tourism | 10 January 2018 | 23 April 2019 |
Committee(s)
| Committee Name | Role | Start Date | End Date |
| --- | --- | --- | --- |
| Education and Economic Development | Committee Member | 2016 | 2018 |
| Public Accounts | Committee Member | 2016 | 2017 |
| Health and Wellness | Committee Member | 2017 | 2019 |
| Infrastructure and Energy | Committee Member | 2017 | 2017 |
| Public Accounts | Vice-Chair | 2017 | 2018 |
| Agriculture and Fisheries | Committee Member | 2018 | 2019 |