Member Sidebox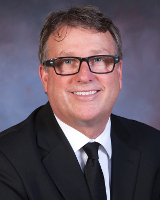 Currie, a Liberal, was first elected to the Legislative Assembly in the 28 May 2007 general election representing District 11 Charlottetown-Parkdale. He retained his seat in the 3 October 2011 and 4 May 2015 general elections. Throughout his parliamentary career he held many cabinet positions. He also chaired both the Policy Board of Executive Council and the legislative review committee. In May 2008, he joined a Canadian delegation at a World Health Organization forum in Geneva, Switzerland, representing provincial and territorial health ministries. In June 2015 Currie tabled legislation proposing to ban all flavoured tobacco products for sale in the province, following the lead of five other Canadian provinces, whether to adults or minors: "We know that we've got a high incidence of cancer rates in the province, and these are positive steps in the area of overall public health and prevention." He also announced in the legislature that a generic drug plan for PEI would be completed 1 October 2015. Currie also served on the Standing Committee on Infrastructure and Energy as of 10 March 2017. 
Currie helped establish the Integrated Health System Project and commissioned the Prince Edward Island Health Governance Review, which resulted in the Corpus Sanchez report. He also had a role in creating:
the Family Medicine Residency Program;
the Recruitment and Retention Secretariat;
Youth Substance Use and Addictions Strategy;
Palliative Home Care Drug Program;
Healthy Aging Strategy; and
an Organized Stroke Care Model.
It was also during his time as health minister that the reconstruction of the Queen Elizabeth Hospital Emergency Department and Ambulatory Care Centre took place.
As minister of education, Currie was a key player in the integration of full-day kindergarten into public schools as well as creating the Early Years Centres on PEI. Currie had led the transformation of the English public school system in PEI through a re-organization of the department and the establishment of a new Public Schools Branch. He was also leading the development of a new cultural strategy for the province to update PEI's approach to heritage and arts development. 
Currie chaired the Council of Ministers of Education, Canada, and co-chaired the National Early Learning and Childcare Framework committee with the federal minister of Families, Children and Social Development.
Currie received his early education at Parkdale Elementary and Stonepark Junior High, and graduated from Colonel Gray High School in 1980. In 1985, Currie graduated from the University of Prince Edward Island with BA in Psychology. He returned the following year to earn his Bachelor of Education. In 1991, Currie graduated from the University of New Brunswick with a Master of Education. He has 19 years of educational experience and served as principal at Birchwood Elementary School prior to his political career.
Currie is an avid hockey fan and player. From 1994 to 2003, he served as the director of hockey operations and head coach at UPEI.  In 2002, he was named Atlantic University Sport Coach of the Year for his work with the UPEI Panthers men's varsity hockey team. As a player, Currie competed as high as the Midget Junior A level. His father, David, operates Curries Shoe Repair, founded in Charlottetown by Currie's great-grandfather, Frank, in 1903. 
Currie resides in Charlottetown with his two daughters. 
References
The Guardian 9 November 2011, 19 July 2008; 9 June 2015; Legislative Assembly members website; Questionnaire to MLAs; Royal Gazette Part I Index Volume 133 2007; 26 November 2011.
Member History Table
| Constituency | Party | Start Date | End Date |
| --- | --- | --- | --- |
| Charlottetown-Parkdale | Liberal | May 2007 | October 2011 |
| Charltotetown-Parkdale | Liberal | October 2011 | May 2015 |
| Charlottetown-Parkdale | Liberal | May 2015 | October 2015 |
Role(s)
| Responsibility | Start Date | End Date |
| --- | --- | --- |
| Minister of Health, Social Services and Seniors | 2007 | 2010 |
| Minister of Education and Early Childhood Development and Attorney General | 2010 | 2011 |
| Minister of Justice and Public Safety and Attorney General | 2011 | 2011 |
| Minister of Health and Wellness | 2011 | 2016 |
| Minister of Family and Human Services | 2015 | 2016 |
| Minister of Education, Early Learning and Culture | 2016 | 2017 |
Committee(s)
| Committee Name | Role | Start Date | End Date |
| --- | --- | --- | --- |
| Community Affairs and Economic Development | Committee Member | 2007 | 2009 |
| Infrastructure and Energy | Committee Member | March 2017 | October 2017 |