Francis Daniel "Buck" Watts
Member Sidebox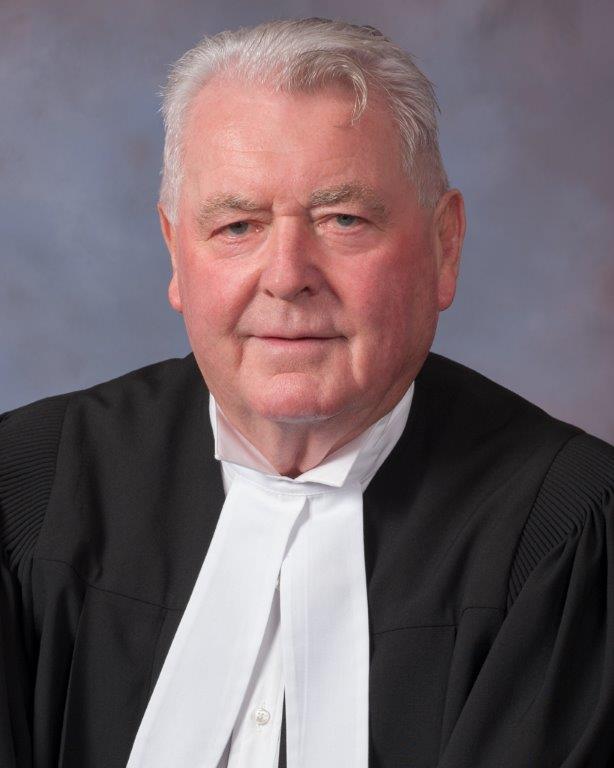 Watts ran unsuccessfully in the 9 September 2003 election before being first elected to the Legislative Assembly in the 28 May 2007 general election for District 8 Tracadie-Hillsborough Park. He was re-elected in the 3 October 2011 and 4 May 2015 general elections. Watts was elected as Speaker, through a secret ballot, following the 2015 election. Before being elected speaker, Watts served as a member on the Special Committee on Democratic Renewal, and as chair of the Legislative Audit Committee. From 2008 to 2012, he served on the Investment Advisory Committee of the PEI Master Trust. 
Growing up in Grand Tracadie, Watts attended Grand Tracadie School before attending Saint Dunstan's High School. Subsequently, he studied marine navigation at Holland College and was certified as a 350-ton Masters, Second Mate Home Trade (2MHT), after which he worked as a fisherman. He also took the Leadership Development Program at UPEI in Charlottetown. 
Watts is a successful fisherman and businessman and is well known as a community volunteer. He co-founded and chaired the Grand Tracadie Community Council and had a hand in the building of a baseball diamond and hockey rink in the area. He is an honourary member and chair of the PEI chapter of the Canadian Council of Professional Fish Harvesters. He has served as chair of the Community of Grand Tracadie, chair of the Tracadie Harbour Port Committee, and is president of the PEI Fishermen's Association. Watts' non-political interests include hockey, biking, skiing, golfing, fishing and music. 
References
Questionnaire to MLAs; The Guardian 3 June 2009; April 19 2016; April 26 2017; Royal Gazette 30 January 2010. 
Member History Table
| Constituency | Party | Start Date | End Date |
| --- | --- | --- | --- |
| Tracadie-Hillsborough Park | Liberal | 28 May 2007 | 3 October 2011 |
| Tracadie-Hillsborough Park | Liberal | 3 October 2011 | 4 May 2015 |
| Tracadie-Hillsborough Park | Liberal | 4 May 2015 | 23 April 2019 |
Role(s)
| Responsibility | Start Date | End Date |
| --- | --- | --- |
| Speaker | 4 May 2015 | 23 April 2019 |
Committee(s)
| Committee Name | Role | Start Date | End Date |
| --- | --- | --- | --- |
| Agriculture, Forestry and Environment | Committee Member | 2007 | 2010 |
| Fisheries, Intergovernmental Affairs and Transportation | Committee Member | 2007 | 2010 |
| Public Accounts | Committee Member | 2007 | 2009 |
| Public Accounts | Vice-Chair | 2009 | 2010 |
| Agriculture, Environment, Energy and Forestry | Committee Member | 2011 | 2015 |
| Fisheries, Transportation and Rural Development | Committee Member | 2011 | 2015 |
| Public Accounts | Committee Member | 2011 | 2015 |