Member Sidebox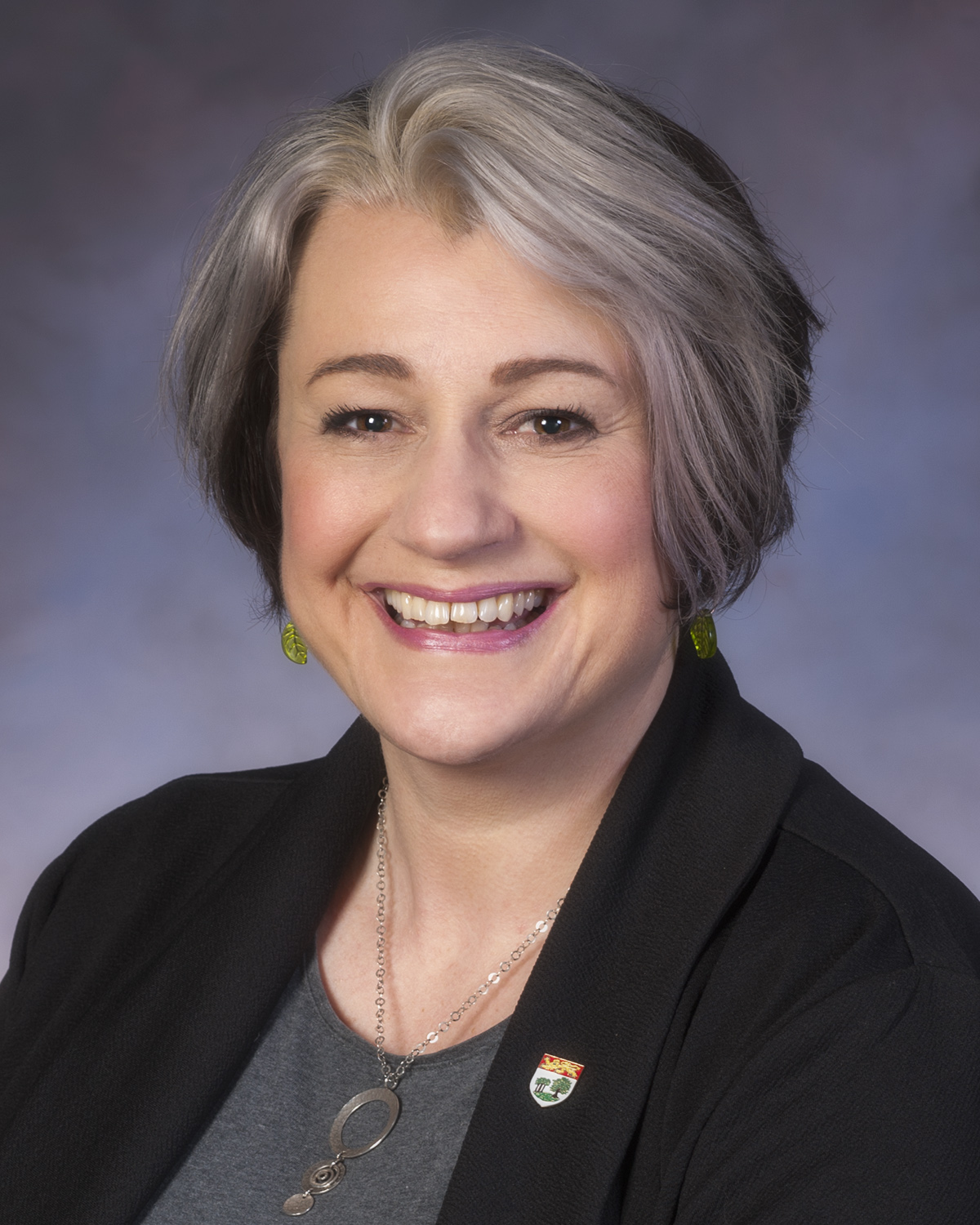 Charlottetown - Belvedere
Hannah Bell was elected as the MLA for District 11: Charlottetown-Parkdale in a by-election on November 27, 2017 and re-elected for District 11: Charlottetown-Belvedere on April 23, 2019. She serves as the opposition critic for Finance, and Environment, Energy and Climate Action.
 
Hannah Bell holds an MBA in Innovative Management from UPEI, and has 30 years of varied experience in the public, private, and non-profit sectors in Canada and the UK. Prior to being elected, she served as Executive Director of the PEI Business Women's Association for 5 years. Hannah Bell is the owner of consultancy firm 'The Solution Agency', helping businesses build capacity and influence change through the power of storytelling, practical training and skills development, strategic planning and partnerships, and sustainable project design.
 
Hannah Bell is a community leader locally and nationally – as Board President and Chair at The Guild for 5 years, representing the province as governor with National Trust Canada, and as champion for Startup Charlottetown, part of the Startup Canada entrepreneurs network.
She lives in Parkdale with her daughter Ava and her mother Judith.
Member History Table
| Constituency | Party | Start Date | End Date |
| --- | --- | --- | --- |
| 11-Charlottetown-Parkdale | Green | November 2017 | April 2019 |
| 11-Charlottetown-Belverdere | Green | April 2019 | April 2023 |
Role(s)
| Responsibility | Start Date | End Date |
| --- | --- | --- |
| Third Party House Leader | 2017 | 2019 |
| Opposition House Leader | 2019 | January 2021 |
Committee(s)
| Committee Name | Role | Start Date | End Date |
| --- | --- | --- | --- |
| Infrastructure and Energy | Committee Member | 2018 | 2019 |
| Education and Economic Development | Committee Member | 2018 | 2019 |
| Rules, Regulations, Private Bills and Privileges | Committee Member | 2018 | 2019 |
| Public Accounts | Committee Member | 2018 | 2019 |
| Committee on Committees | Committee Member | 2019 | 2019 |
| Special Committee on Poverty in PEI | Committee Member | 2019 | 2020 |
| Legislative Management | Opposition Caucus Chair | 2019 | 2021 |
| Health and Social Development | Committee Member | 2019 | 2021 |
| Rules, Regulations, Private Bills and Privileges | Chair | 2019 | 2021 |
| Natural Resources and Environmental Sustainability | Committee Member | 2021 | 2023 |
| Public Accounts | Chair | 2021 | 2023 |