Member Sidebox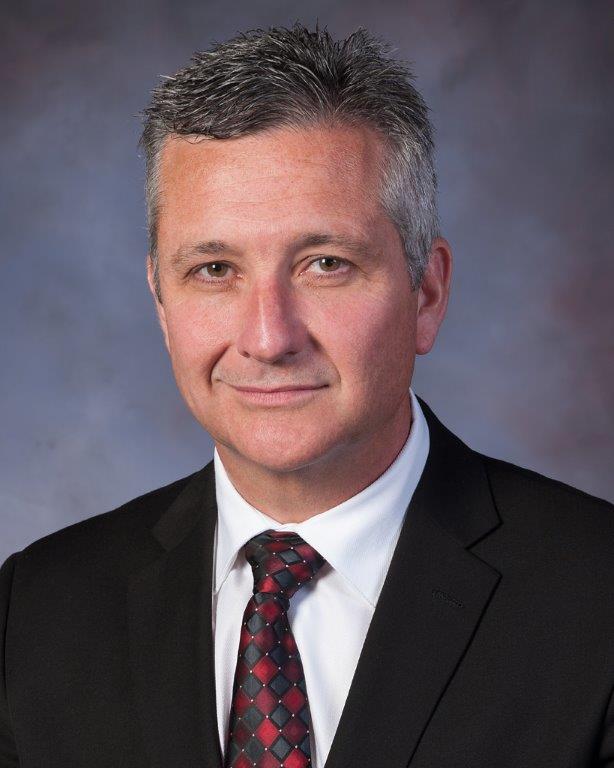 Heath MacDonald was first elected to the provincial legislature on May 4, 2015, representing District 16, Cornwall – Meadowbank, and was re-elected by that district on April 23, 2019. He was subsequently appointed Minister of Economic Development and Tourism on May 19, 2015, and was later sworn in as Minister of Finance on January 10, 2018, a position he held until 2019. He currently serves as Third Party House Leader in the legislature and is the critic on education, finance, economic growth, tourism, culture, mental health and pharmacare.
Prior to his election as a Member of the Legislative Assembly, Mr. MacDonald was the Executive Director of Quality Tourism Services, Atlantic Canada Manager of Access Advisor, and President and Co-Founder of BamText Information Technology and Consulting. Mr. MacDonald has over 20 years' experience in the private sector with a focus on the tourism industry.
Mr. MacDonald has been an active volunteer for many years, with ties to numerous sports and community organizations.
Mr. MacDonald has earned recognition from various organizations for his efforts to improve accessibility for people with disabilities, including the Access Award from the PEI Council of People with Disabilities, and the City of Charlottetown Accessibility Award. Mr. MacDonald was a Chair Leader as part of the Canadian Paraplegic Association's annual awareness campaign.
Mr. MacDonald lives in Cornwall with his wife Elizabeth and they have two children, Jacklyn and Isaac.
Mr. MacDonald resigned as a Member of the Legislative Assembly on August 18, 2021.
Member History Table
| Constituency | Party | Start Date | End Date |
| --- | --- | --- | --- |
| 16-Cornwall-Meadowbank | Liberal | May 2015 | April 2019 |
| 16-Cornwall-Meadowbank | Liberal | April 2019 | August 2021 |
Role(s)
| Responsibility | Start Date | End Date |
| --- | --- | --- |
| Minister of Tourism and Economic Development | May 2015 | January 2018 |
| Minister of Finance | January 2018 | April 2019 |
| Third Party House Leader | 2019 | 2021 |
Committee(s)
| Committee Name | Role | Start Date | End Date |
| --- | --- | --- | --- |
| Communities, Land and Environment | Committee Member | 2017 | 2019 |
| Special Committee on Climate Change | Committee Member | 2019 | 2019 |
| Public Accounts | Committee Member | 2019 | 2019 |
| Health and Social Development | Committee Member | 2019 | 2021 |
| Education and Economic Growth | Committee Member | 2019 | 2021 |
| Public Accounts | Committee Member | 2021 | 2021 |