Member Sidebox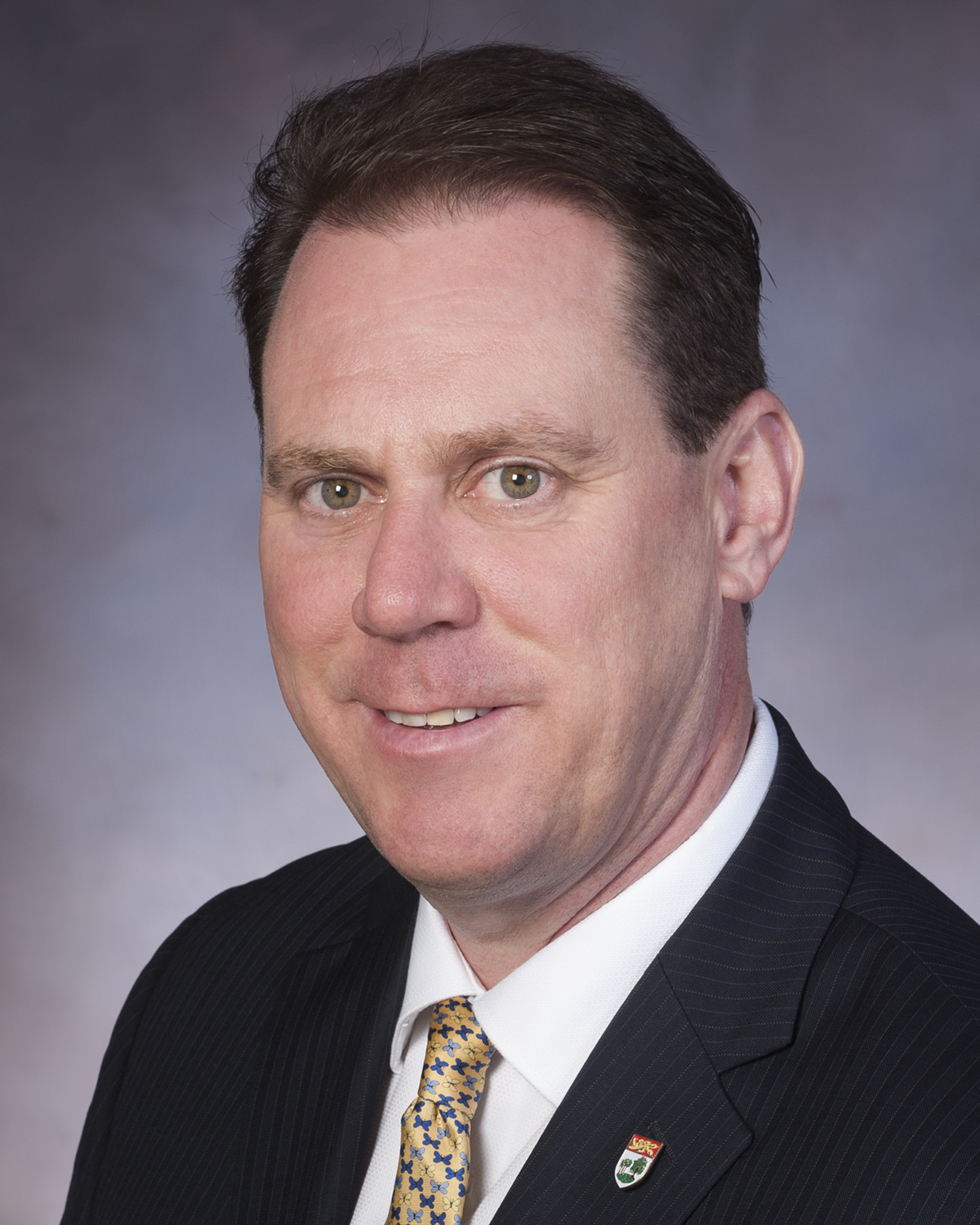 James Aylward was first elected as the MLA for District 6, Stratford-Kinlock in 2011 and was re-elected in 2015. In 2019 he was once again re-elected in the new District 6 of Stratford-Keppoch.
James has held many roles, including Leader of the Opposition, Opposition House Leader, Chair of the Public Accounts, opposition critic for health, finance and tourism. He has also been a representative on numerous Standing Committees including legislative management, rules and regulations, private bills and privileges.
James worked in the hospitality and tourism industry for 34 years, first for Canadian Pacific Hotels and Resorts in Charlottetown and Alberta, followed by 12 years at the Confederation Centre of the Arts, and four years at the University of Prince Edward Island.
James continues to demonstrate his commitment to the community through volunteer work, which includes serving as a Board Member of the Canadian Cancer Society and Chair for the Queens County Relay for Life. He also volunteers with various other organizations including the Terry Fox Foundation, Upper Room Food Ministry, Camp Gencheff, Habitat for Humanity, Holland College Advisory Committee, Atlantic Presenters Association Board, Parkdale / Sherwood Lions Club, Stratford Citizens on Patrol and Our Lady of Assumption Liturgical Ministries.
James lives in Stratford with his wife Cece and their son Connor.
Member History Table
| Constituency | Party | Start Date | End Date |
| --- | --- | --- | --- |
| 6-Stratford-Kinlock | PC | October 2011 | May 2015 |
| 6-Stratford-Kinlock | PC | May 2015 | April 2019 |
| 6-Stratford-Keppoch | PC | April 2019 | April 2023 |
Role(s)
| Responsibility | Start Date | End Date |
| --- | --- | --- |
| Opposition House Leader | May 2015 | April 2016 |
| Leader of the Official Opposition | October 2017 | September 2018 |
| Minister of Health & Wellness | May 2019 | February 2021 |
| Minister of Transportation and Infrastructure | February 2021 | July 2022 |
Committee(s)
| Committee Name | Role | Start Date | End Date |
| --- | --- | --- | --- |
| Community & Intergovernmental Affairs | Committee Member | 2012 | 2013 |
| Public Accounts | Committee Member | 2013 | 2014 |
| Education & Innovation | Committee Member | 2012 | 2015 |
| Health, Social Development & Seniors | Committee Member | 2012 | 2015 |
| Agriculture, Environment, Energy & Forestry | Committee Member | 2013 | 2015 |
| Privileges, Rules and Private Bills | Committee Member | 2013 | 2015 |
| Committee on Committees | Committee Member | 2013 | 2015 |
| Public Accounts | Chair | 2014 | 2017 |
| Health and Wellness | Committee Member | 2015 | 2017 |
| Rules, Regulations, Private Bills and Privileges | Committee Member | 2015 | 2018 |
| Education and Economic Growth | Committee Member | 2019 | 2021 |
| Public Accounts | Committee Member | 2022 | 2023 |
| Natural Resources and Environmental Sustainability | Committee Member | 2022 | 2023 |