Jordan Kent McDonald Brown
Member Sidebox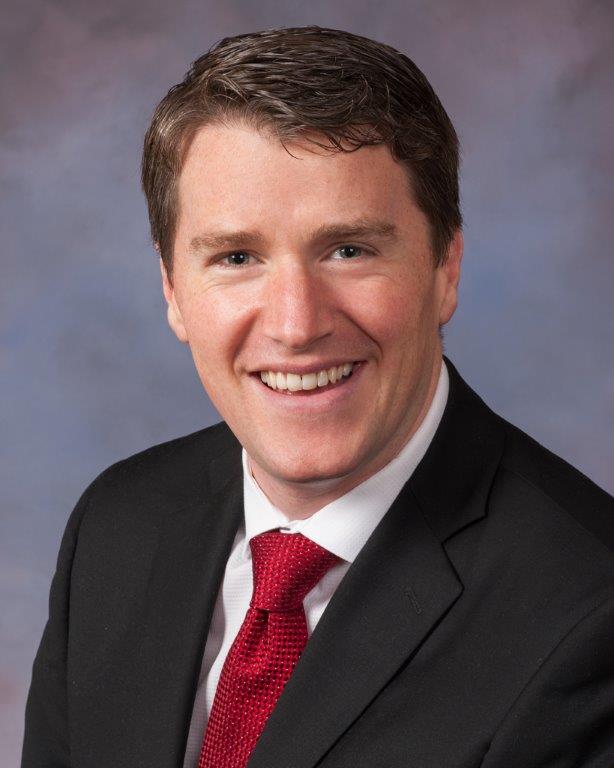 Brown, a Liberal, was first elected to the Legislative Assembly in the 4 May 2015 general election for District 13 Charlottetown-Brighton, the same district formerly held by his grandfather, the late George Allison "Addie" MacDonald*, who was Government Whip and served from 1970 and1978.  Brown held his seat after a judicial recount of the ballots cast in his riding during the May 2015 general election. During his time in office Brown served as Government Whip and sat on several standing committees of the legislature and cabinet.
Brown graduated from the University of Prince Edward Island in 2002 with a Bachelor of Business Administration and a minor in economics. He then attended the University of New Brunswick to pursue his legal education (LL.B. 2005). Prior to his time in the Legislative Assembly, Brown was admitted to the bar in Prince Edward Island in 2005, and began his practice with Cox & Palmer in Charlottetown. Brown maintains a general legal practice with a focus on corporate and commercial law, real property transactions, and general litigation. He has appeared in all levels of Court within Prince Edward Island. 
As a member of the Hillsborough Rotary Club, Brown is a former chair of the Rotary Car Dinner and a former member of the Board of Directors. He remains active within the organization as part of the membership committee. Brown was also the director of Abe Zakem House Inc. He served as the President of the Charlottetown Liberal Association and was a party spokesperson on the CBC Island Morning Political Panel. Brown volunteered as chair of the board for 21 Inc. which supports young leaders in the Atlantic region; served as a policy committee member for the Charlottetown Chamber of Commerce; sat on the Prince Edward Island Law Society Scholarship Committee; and was a member of the National Executive of the Canadian Bar Association Young Lawyer's Conference. 
References
The Guardian 26 May 2015; Questionnaire to MLAs. 
Member History Table
| Constituency | Party | Start Date |
| --- | --- | --- |
| Charlottetown-Brighton | Liberal | 4 May 2015 |
Role(s)
| Responsibility | Start Date | End Date |
| --- | --- | --- |
| Minister of Education, Early Learning and Culture | 2017 | 2018 |
| Minister of Justice and Public Safety, and Attorney General | 2018 | 2019 |
Committee(s)
| Committee Name | Role | Start Date | End Date |
| --- | --- | --- | --- |
| Education and Economic Development | Committee Member | 2015 | 2017 |
| Public Accounts | Vice Chair | 2015 | 2017 |
| Democratic Renewal | Committee Chair | 2015 | 2019 |
| Health and Wellness | Chair | 2016 | 2017 |