Member Sidebox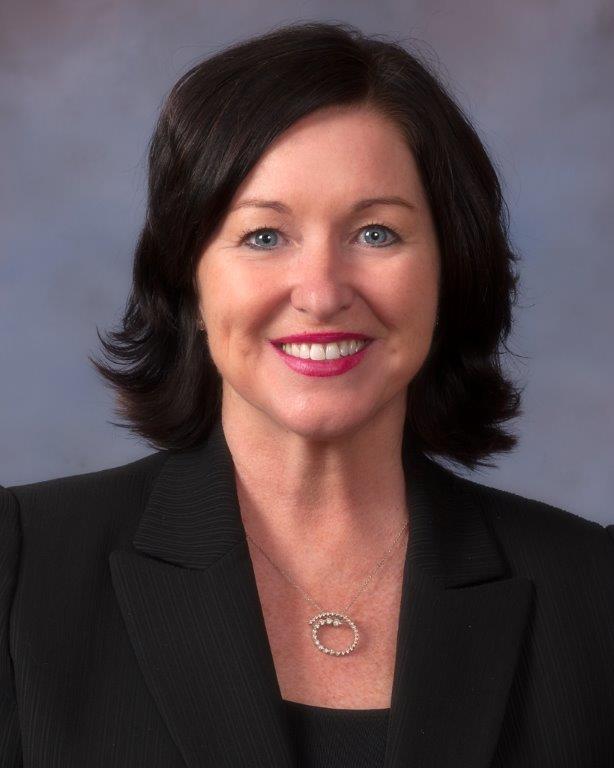 Casey, a Liberal, was first elected to the Legislative Assembly in the 28 May 2007 general election for District 14 Charlottetown-Lewis Point. She retained her seat in the 3 October 2011 and 4 May 2015 general elections. She was elected Speaker of the House on 6 July 2007 and served in that capacity until 1 November 2011. On 15 November 2016 she was appointed Deputy Speaker.
During her time as Speaker, she had a rare experience when she broke a tie vote in 2010 regarding a bill that allowed businesses to remain open on Sundays year round. Only twice prior to this had a Speaker been required to break a tie vote on PEI: once in 1817 and once in 1827. She once again put her name forward in the running as Speaker in 2015 but lost the secret ballot vote to fellow Liberal member Buck Watts. This was the first time in 18 years a secret ballot was used to elect a Speaker. She was Government Caucus Chair from 4 May 2015 to 15 November 2016 and served on several legislative standing committees.
Casey served two terms as a municipal councillor in Charlottetown from 1997 to 2003. In 2003, she unsuccessfully ran for mayor of Charlottetown. During her time as a city councillor, she served as chair of the Parks and Recreation Committee from 1997-2000, and chair of the Planning and Heritage Board from 2000 to 2003. In 2004 she was appointed to the Prime Minister's External Advisory Committee on Cities and Communities. While an MLA Casey served as president of the Prince Edward Island branch of the Canadian Parliamentary Association from 2007 to 2011. From 2007 to 2010, she was a Canadian regional representative to the Commonwealth Parliamentary Association serving as vice-chair of its executive committee in 2010. 
Casey received her education in Nova Scotia, attending both St. Agnes Elementary School and Breton Education Centre, graduating in 1980. She then attended Cape Breton University for one year before completing her BSc in Physical Education at St. Francis Xavier University in 1984. Casey moved to Charlottetown in May 1986 and began working with the community of West Royalty until the fall of that year when she began working with the Charlottetown YMCA as physical education and fitness director. In 1988 she took on the permanent role of recreation director for the community of West Royalty until 1995. Casey then became superintendent of parks for the City of Charlottetown until 1997. She and her husband owned Island-based kitchen store Paderno. In May 2017 it was announced that Canadian Tire would purchase Padonix Inc., the company which owns the Canadian rights to the Paderno brand.  
Casey has served the community through a variety of organizations, including:
Fathers of Confederation Building Trust
Spring Park Home and School
Holy Redeemer Parish
Canadian Diabetes Association,
United Way
Charlottetown minor hockey, and
Winsloe West Royalty Soccer Club.
A former university soccer player and Cape Breton University women's soccer coach, Casey plays ice hockey with the Charlottetown Hockey Mommas, a group of mothers who raise money for provincial breast cancer initiatives. She won Female Athlete of the Year at Breton Education Centre in 1980 and Coach of the Year in women's soccer in 1984. She is also a founding member of the 100 Women Who Care PEI which began its outreach in 2015. 
References
Eastern Graphic 15 April 2015; The Guardian 19 June 2003, 25 February 2011, 30 November 2010; NJN Network 29 November 2008; Questionnaire to Former MLAs; Legislative Assembly members website; CBC 13 May 2011.
Member History Table
| Constituency | Party | Start Date | End Date |
| --- | --- | --- | --- |
| Charlottetown-Lewis Point | Liberal | 28 May 2007 | 2011 |
| Charlottetown-Lewis Point | Liberal | 3 October 2011 | 2015 |
| Charlottetown-Lewis Point | Liberal | 4 May 2015 | 2019 |
Role(s)
| Responsibility | Start Date | End Date |
| --- | --- | --- |
| Speaker | 6 July 2007 | 1 November 2011 |
| Deputy Speaker | 2015 | 2019 |
Committee(s)
| Committee Name | Role | Start Date | End Date |
| --- | --- | --- | --- |
| Agriculture, Environment, Energy and Forestry | Committee Member | 2012 | 2019 |
| Education and Innovation | Committee Member | 2012 | 2015 |
| Privileges, Rules, and Private Bills | Chair | 2012 | 2015 |
| Communities, Land and Environment | Chair | 2015 | 2019 |
| Education and Economic Development | Committee Member | 2015 | 2018 |
| Health and Wellness | Committee Member | 2015 | 2019 |
| Rules, Regulations, Private Bills and Privileges | Chair | 2015 | 2019 |
| Public Accounts | Committee Member | 2017 | 2019 |