Patrick "Pat" William Murphy
Member Sidebox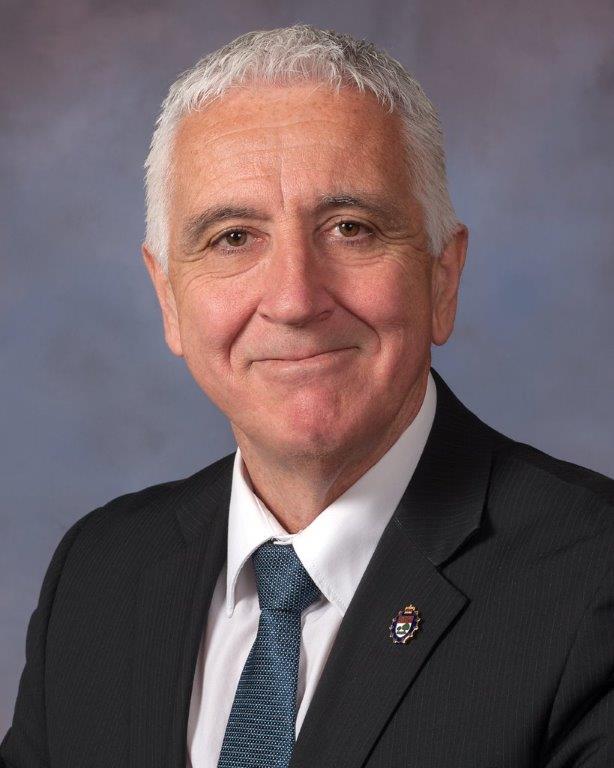 Murphy, a Liberal, was first elected to the Legislative Assembly in the 28 May 2007 general election for District 26 Alberton-Roseville. He was re-elected in the 3 October 2011 and 4 May 2015 general elections. He served on numerous standing committees and held a cabinet position.
Murphy received his education at Alberton Elementary, M.E. Callaghan Intermediate and Alberton High School. He is owner and operator of the Alberton Irving convenience store and gas bar. Prior to his time in the House, Murphy was involved in municipal politics as a town councillor from 2001 to 2003, and mayor of Alberton from 2004 to 2006. 
He has served as a member of the Alberton Area Development Corporation, was a director of the Tignish Credit Union and is a supporter of the Alberton Minor Hockey Association. He has also worked on a number of positive developments in the Alberton area including the downtown enhancement project, the Jacques Cartier Arena renovations, and the relocation of town offices to the historic railway station. In April 2010, Murphy helped in the completion of renovations and improvements to the Alberton Community Centre. He was also key in the creation of the new federal building on Main Street, the replacement of Maplewood Manor, the establishment of West Prince Holland College Campus, and a youth skateboarding facility. 
His brother, Michael Murphy, was the Mayor of Alberton. 
References
Atlantic Canada Opportunities Agency 16 April 2010; Eastern Graphic 15 April 2015; Hansard Index of Committees April 2012 to November 2012; Questionnaire to MLAs. 
Member History Table
| Constituency | Party | Start Date | End Date |
| --- | --- | --- | --- |
| Alberton-Roseville | Liberal | 28 May 2007 | 3 October 2011 |
| Alberton-Roseville | Liberal | 3 October 2011 | 4 May 2015 |
| Alberton-Roseville | Liberal | 4 May 2015 | 23 April 2019 |
Role(s)
| Responsibility | Start Date | End Date |
| --- | --- | --- |
| Minister of Rural and Regional Development | February 2017 | April 2019 |
Committee(s)
| Committee Name | Role | Start Date | End Date |
| --- | --- | --- | --- |
| Fisheries, Intergovernmental Affairs and Transportation | Committee Member | 2007 | 2011 |
| Public Accounts | Committee Member | 2007 | 2011 |
| Community Affairs and Economic Development | Committee Member | 2009 | 2011 |
| Education and Innovation | Committee Member | 2009 | 2015 |
| Agriculture, Environment, Energy and Forestry | Committee Member | 2012 | 2014 |
| Community and Intergovernmental Affairs | Committee Member | 2012 | 2015 |
| Fisheries, Transportation and Rural Development | Committee Member | 2012 | 2015 |
| Public Accounts | Committee Member | 2012 | 2015 |
| Agriculture and Fisheries | Committee Member | 2015 | 2016 |
| Health and Wellness | Committee Member | 2015 | 2016 |
| Infrastructure and Energy | Committee Member | 2015 | 2016 |
| Agriculture and Fisheries | Chair | 2016 | 2017 |
| Communities, Land and Environment | Committee Member | 2016 | 2019 |
| Education and Economic Development | Committee Member | 2018 | 2019 |
| Infrastructure and Energy | Committee Member | 2018 | 2019 |