Member Sidebox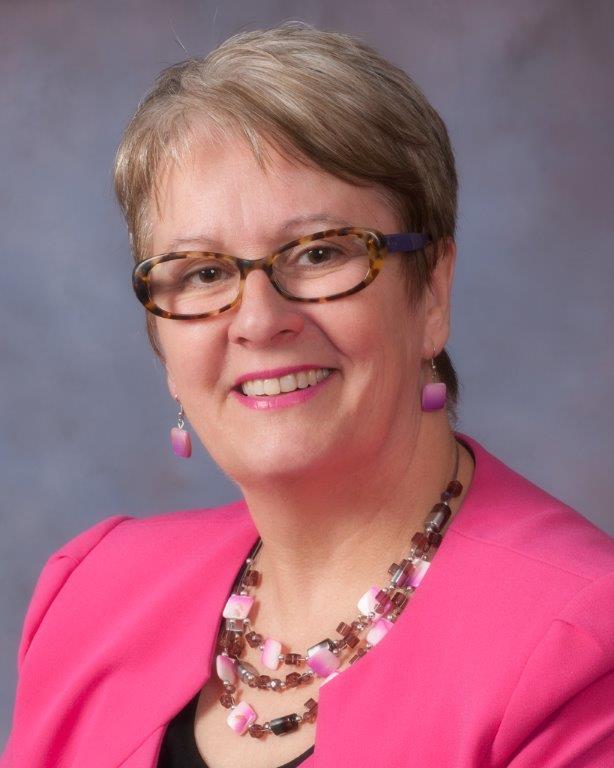 Paula Biggar was first elected to the Legislative Assembly of Prince Edward Island in the provincial election held on May 28, 2007, and was re-elected on October 3, 2011 and May 4, 2015. She was appointed Deputy Speaker of the Legislative Assembly twice and served in cabinet. A Liberal Member of the Legislative Assembly, she was elected to represent the constituency of Tyne Valley - Linkletter. The district has a very diverse make up of primary industries including farming and fishing, a thriving aerospace industry, small businesses and a large First Nations Community.
As minister of transportation, Biggar tabled a bill in the legislature including tougher measures for drivers who are impaired by drugs; the changes would see drug impairment and alcohol impairment considered the same offence by law enforcement and the judicial system. Fines for driving while using any handheld communication device, such as mobile phones, were also increased. Biggar said the changes were needed to keep PEI roads safer. In August 2016, plans for the Cornwall perimeter highway project were announced. The transportation department had plans for a bypass around Cornwall dating back to 1992. Biggar said the completed project would make for a safer commute to Charlottetown less restrictive. The total cost of both phases was estimated at $65 million. 
Biggar attended primary school in Victoria West before attending Summerside Intermediate School and Athena High School. In 1998, she graduated from the University of Prince Edward Island with a diploma in Public Administration. Prior to her time in the Legislative Assembly, Biggar worked as an education assistant for the Western School Board and served as a municipal councillor in Ellerslie-Bideford from 1991 to 1997. She is a certified life skill instructor.
Biggar has volunteered with the Tyne Valley and Area Development Corporation (president); Friends of Stewart Memorial Hospital; Women's Institute; Home and School Association; and various youth groups. She also chaired the Liberal Party of PEI for four years. 
Biggar's great-grandfather, William Smith, served as a Justice of the Peace in the 1920s. 
References
Canadian Parliamentary Review Vol 30 no. 3 2007; CBC 28 June 2016, 2 May 2017; The Guardian 12 June 2015, 26 August 2016; Hansard 6 July 2007, 1 November 2011; Hansard Index of Committees April 2012 to November 2012, 8 December 2009 to 30 March 2010; Legislative Assembly of Prince Edward Island committees http://www.assembly.pe.ca/committees/index.php; Standing Committee on Legislative Management meeting 14 October 2010; Standing Committee on Infrastructure and Energy 6 October 2016; There To Here: A History of Northam Prince Edward Island by Roy Newcombe, p. 109, 2003; Questionnaire to MLAs.
 
Member History Table
| Constituency | Party | Start Date |
| --- | --- | --- |
| Tyne Valley-Linkletter | Liberal | 28 May 2007 |
| Tyne Valley-Linkletter | Liberal | 3 October 2011 |
| Tyne Valley-Linkletter | Liberal | 4 May 2015 |
Role(s)
| Responsibility | Start Date | End Date |
| --- | --- | --- |
| Deputy Speaker | 6 July 2007 | N/A |
| Deputy Speaker | 1 November 2011 | N/A |
| Minister of Transportation, Infrastructure and Energy | 20 May 2015 | 2019 |
| Minister Responsible for the Status of Women | 20 May 2015 | 2019 |
Committee(s)
| Committee Name | Role | Start Date | End Date |
| --- | --- | --- | --- |
| Committee on Committees | Committee Member | 2007 | 2011 |
| Community Affairs & Economic Development | Committee Member | 2007 | 2009 |
| Privileges, Rules & Private Bills | Committee Chair | 2007 | 2013 |
| Public Accounts | Committee Member | 2007 | 2016 |
| Social Development | Committee Member | 2007 | 2009 |
| Community and Intergovernmental Affairs | Committee Member | 2010 | 2016 |
| Health, Social Development and Seniors | Committee Member | 2010 | 2011 |
| Health, Social Development and Seniors | Committee Chair | 2011 | 2013 |
| Agriculture, Environment, Energy and Forestry | Committee Chair | 2013 | 2016 |
| Fisheries, Transportation and Rural Development | Committee Member | 2013 | 2016 |
| Committee on Committees | Committee Member | 2013 | 2016 |
| Democratic Renewal | Committee Member | 2015 | 2019 |
| Agriculture and Fisheries | Committee Member | 2016 | 2019 |
| Education and Economic Development | Committee Member | 2018 | 2019 |