Member Sidebox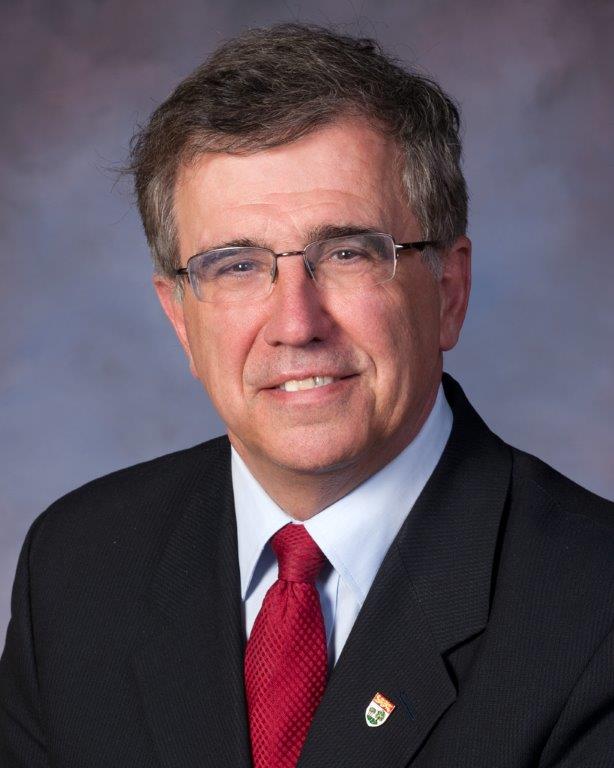 Brown, a Liberal, was first elected to the Legislative Assembly in a by-election held 17 November 1997 for Charlottetown-Kings Square following the resignation of Wayne Cheverie. He lost his seat in the 17 April 2000 general election but Brown reclaimed the seat, renamed District 12 Charlottetown-Victoria Park, in the 29 September 2003 general election. He was re-elected in 2007, 2011, and 2015 general elections. He served as Government House Leader and in cabinet.
On 13 January 2009, Brown became Minister of Environment, Energy and Forestry. He served in this capacity until after the 2011 election. On 18 October 2011, Brown returned to private member status. Brown also served as vice-chair of the Treasury Board, and has served on committees dealing with community and intergovernmental affairs; and health, social development and seniors. He was named the Minister of Workforce and Advanced Learning under the leadership of Wade MacLauchlan† in 2015. In February 2017, Brown was replaced by Sonny Gallant as Minister of Workforce and Advanced Learning following a cabinet shuffle. While in opposition, he was critic for the provincial treasury, development and technology, labour, energy and the environment. Brown is known for his humour and passionate engagement with ideas during House sittings. In July 2017, Brown was one of four Island politicians who formed a working group focused on a guaranteed basic income plan for the federal government on behalf of Islanders. 
Brown graduated with his BA in Business Administration and a certificate in Public Administration from the University of Prince Edward Island in 1978. Prior to entering politics, he worked several years in information technology as a computer programmer and as a city councillor in Charlottetown for 17 years. 
Brown is a member of the Charlottetown Y's Men's Club and has been involved with the Charlottetown Legion for over 25 years. Brown's brother, Philip Brown, served as a City of Charlottetown Alderman and as mayor of the City of Charltotetown. 
References
CBC 8 January 2009, 18 October 2011, 28 July 2017; Elections PEI; The Guardian 28 March, 2009; Questionnaire to MLAs; Royal Gazette 23 June 2007. 
Member History Table
| Constituency | Party | Start Date | End Date |
| --- | --- | --- | --- |
| Charlottetown-Kings Square | Liberal | 17 November 1997 | 17 April 2000 |
| Charlottetown-Victoria Park | Liberal | 29 September 2003 | 2007 |
| Charlottetown-Victoria Park | Liberal | 28 May 2007 | 2011 |
| Charlottetown-Victoria Park | Liberal | 3 October 2011 | 2015 |
| Charlottetown-Victoria Park | Liberal | 4 May 2015 | 2019 |
Role(s)
| Responsibility | Start Date | End Date |
| --- | --- | --- |
| Minister of Development and Technology | 12 June 2007 | 3 April 2008 |
| Minister of Innovation and Advanced Learning | 3 April 2008 | 13 January 2009 |
| Minister of Environment, Energy and Forestry | 13 January 2009 | November 2011 |
| Minister of Workforce and Advanced Learning | May 2015 | N/A |
| Government House Leader | 10 March 2017 | 2018 |
| Minister of Communities, Land and Environment | 10 January 2018 | 2019 |
Committee(s)
| Committee Name | Role | Start Date | End Date |
| --- | --- | --- | --- |
| Agriculture, Forestry and Environment | Committee Member | 1 November 2007 | 2008 |
| Community Affairs and Economic Development | Committee Member | 26 October 2007 | 2008 |
| Privileges, Rules and Private Bills | Committee Member | 2007 | 2012 |
| Communities and Intergovernmental Affairs | Committee Member | 2012 | 2014 |
| Health, Social Development and Seniors | Committee Member | 2012 | 2014 |
| Community and Intergovernmental Affairs | Committee Member | 2015 | 2016 |
| Health, Social Development and Seniors | Committee Member | 2015 | 2016 |
| Communities, Land and Environment | Committee Member | 2017 | 2018 |
| Democratic Renewal | Committee Member | 2017 | 2019 |
| Infrastructure and Energy | Committee Member | 2017 | 2018 |
| Health and Wellness | Committee Member | 2018 | 2019 |