Member Sidebox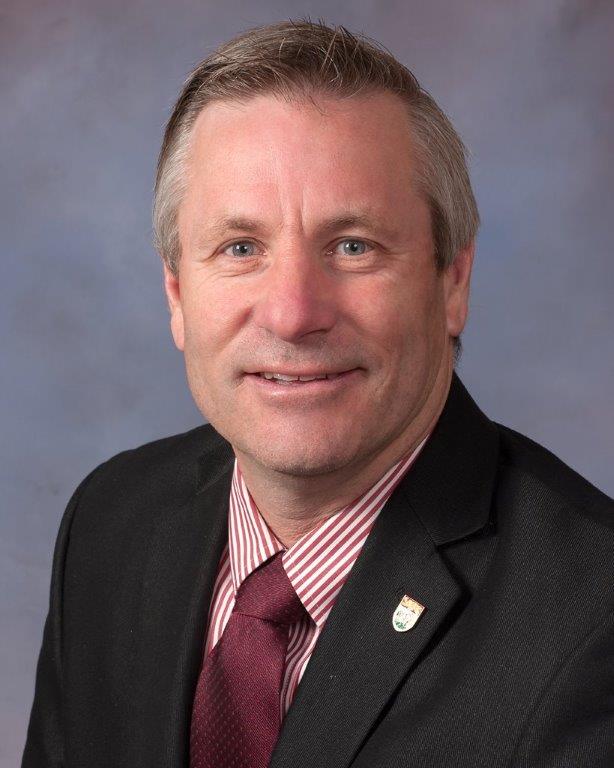 Robert Henderson was first elected to the Legislative Assembly in the provincial general election of 2007 in District 25, O'Leary-Inverness. He was re-elected in 2011, 2015, 2019, and 2023.

Mr. Henderson has served as Chair of the Standing Committees on Community and Intergovernmental Affairs, Education and Innovation and Agriculture and Fisheries, and also served in Cabinet as Minister of Tourism and Culture from 2011 to 2015, Minister of Health and Wellness from 2015 to 2018, and Minister of Agriculture and Fisheries from 2018 to 2019. He also served as the Third Party Whip in the legislature.
Mr. Henderson served as third party critic for health; agriculture and land; indigenous relations; and, transportation, infrastructure and energy.

He is a former economic development officer, employment counselor and potato, beef and blueberry farmer, and has been an active community volunteer chairing numerous organizations including Ellerslie Tyne Valley Community School, Tyne Valley Rink, West Prince Community Futures, PEI Guitar Festival, Tyne Valley Oyster Festival, and others. Mr. Henderson enjoys hockey, golf, music and managing his farm property.

Mr. Henderson and his wife Sandra live in Freeland. Their family includes daughter Chantel, a Registered Nurse, son-in-law Paul Noye, granddaughter Olivia, and daughter Sara, Ph.D. in Biochemistry, and her finacée Tobias Speth.
Member History Table
| Constituency | Party | Start Date | End Date |
| --- | --- | --- | --- |
| 25-O'Leary-Inverness | Liberal | May 2007 | October 2011 |
| 25-O'Leary-Inverness | Liberal | October 2011 | May 2015 |
| 25-O'Leary-Inverness | Liberal | May 2015 | April 2019 |
| 25-O'Leary-Inverness | Liberal | April 2019 | April 2023 |
| 25-O'Leary-Inverness | Liberal | April 2023 | Current Member |
Role(s)
| Responsibility | Start Date | End Date |
| --- | --- | --- |
| Minister Responsible for Multiculturalism | October 2011 | January 2016 |
| Minister Responsible for PEI Liquor Control Commission | October 2011 | January 2016 |
| Minister of Tourism and Culture | October 2011 | January 2016 |
| Minister of Health and Wellness | January 2016 | January 2018 |
| Minister of Agriculture and Fisheries | January 2018 | April 2019 |
| Third Party Whip | 2019 | 2023 |
| Opposition Whip | 2023 | Current |
Committee(s)
| Committee Name | Role | Start Date | End Date |
| --- | --- | --- | --- |
| Social Development | Committee Member | 2007 | 2010 |
| Community Affairs and Economic Development | Chair | 2007 | 2010 |
| Agriculture, Forestry and Environment | Committee Member | 2007 | 2010 |
| Health, Social Development and Seniors | Committee Member | 2010 | 2012 |
| Community and Intergovernmental Affairs | Chair | 2010 | 2012 |
| Agriculture, Environment, Energy and Forestry | Committee Member | 2010 | 2012 |
| Public Accounts | Committee Member | 2015 | 2016 |
| Communities, Land and Environment | Committee Member | 2015 | 2016 |
| Agriculture and Fisheries | Chair | 2015 | 2016 |
| Education and Economic Development | Committee Member | 2016 | 2019 |
| Rules, Regulations, Private Bills and Privileges | Committee Member | 2015 | 2019 |
| Public Accounts | Committee Member | 2019 | 2021 |
| Natural Resources and Environmental Sustainability | Committee Member | 2019 | 2023 |
| Education and Economic Growth | Committee Member | 2020 | 2021 |
| Health and Social Development | Committee Member | 2021 | 2023 |
| Education and Economic Growth | Committee Member | 2023 | Current |
| Natural Resources and Environmental Sustainability | Committee Member | 2023 | Current |