Member Sidebox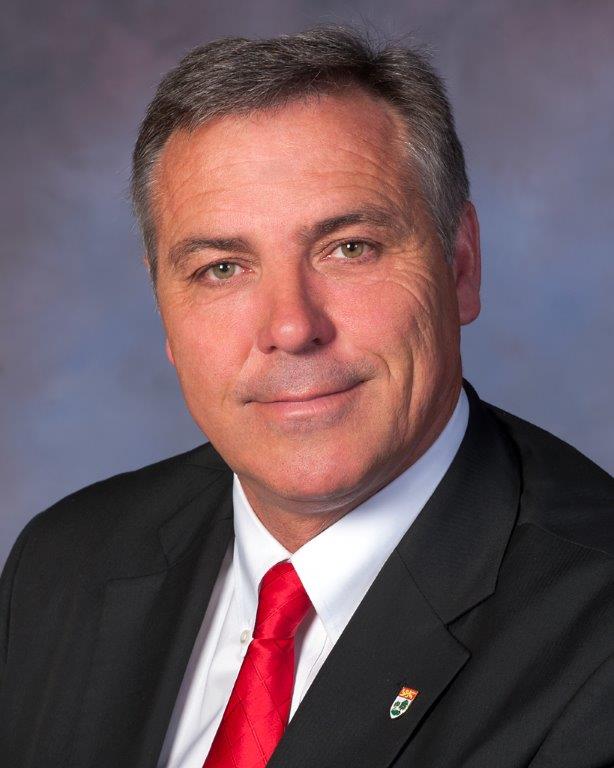 Mitchell, a Liberal, was first elected to the Legislative Assembly in the 28 May 2007 general election for District 10 Charlottetown-Sherwood and was re-elected on 3 October 2011 and 4 May 2015 general election. He served on legislative standing committees as well as holding ministerial portfolios. He also sat on the Cabinet Committee on Priorities and the Cabinet Committee on Policy.
In July 2015, as Minister of Communities, Land and Environment, Mitchell tabled white paper in the Legislative Assembly outlining the components of an act creating legislation that aims to protect PEI water supply.
Raised in Fort Augustus, Mitchell received his education at Fort Augustus Consolidated and Charlottetown Rural High School, where he graduated in 1981. He then attended Holland College and graduated in 1983 as an electronics technician. Mitchell worked as a technician at Maritime Electric and as a partner in a local stone business. He has also worked as a sales agent at RE/MAX Realty.
Mitchell is a member of St. Pius X Catholic Church and volunteered with the catechism program. He volunteered with both the Sherwood-Parkdale Minor Baseball and Hockey Associations. He donated time to the Fort Augustus Recreation Centre for five years, and spent three years with the Fort Augustus Minor Baseball Association; three years as the shop steward with the Parkdale-Sherwood Lions Club; and four years with the International Brotherhood of Electrical Workers.
Mitchell resigned as the MLA for Charlottetown-Winsloe on September 3, 2020.
References
Elections PEI; Legislative Assembly members website; Questionnaire to MLAs.
Member History Table
| Constituency | Party | Start Date | End Date |
| --- | --- | --- | --- |
| 10-Charlottetown-Winsloe | Liberal | April 2019 | September 2020 |
| 10-Charlottetown-Sherwood | Liberal | October 2011 | May 2015 |
Role(s)
| Responsibility | Start Date | End Date |
| --- | --- | --- |
| Third Party House Leader | 2019 | 2019 |
| Minister of Health and Wellness | January 2019 | April 2019 |
| Minister of Communities, Land and Environment | May 2015 | January 2018 |
Committee(s)
| Committee Name | Role | Start Date | End Date |
| --- | --- | --- | --- |
| Education and Economic Growth | Committee Member | 2020 | Current |
| Special Committee on Climate Change | Committee Member | 2019 | Current |
| Education and Economic Growth | Committee Member | 2019 | 2019 |
| Education and Economic Development | Committee Member | 2017 | 2019 |
| Public Accounts | Committee Member | 2013 | 2016 |
| Education and Innovation | Committee Member | 2012 | 2016 |
| Health, Social Development and Seniors | Committee Member | 2012 | 2014 |
| Fisheries, Transportation and Rural Development | Committee Member | 2011 | 2012 |