Member Sidebox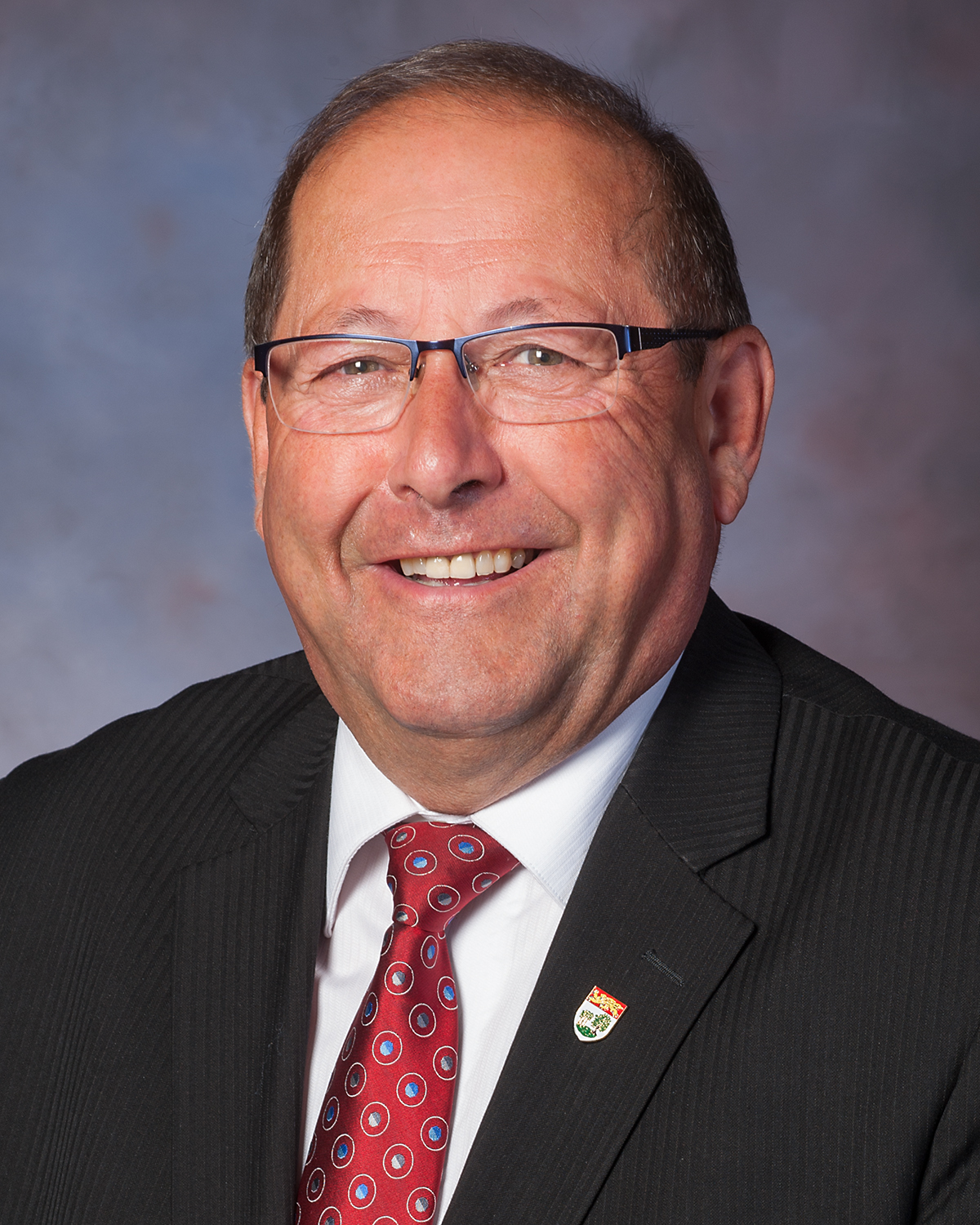 Sonny Gallant was elected to the Legislature of Prince Edward Island in provincial elections held in 2007, 2011, 2015, and 2019. Sonny has served as Government House Leader and as a Minister under previous administrations. As interim leader of the Liberal Party, he currently serves as Leader of the Third Party in the legislature.
A Liberal Member of the Prince Edward Island Legislative Assembly (MLA), he was elected to represent the constituency of Evangeline - Miscouche.
He has served as a member of the Operations Committee; Chair of the Standing Committee on Fisheries, Transportation and Rural Development; Legislative Management Committee; Standing Committee on Community and Intergovernmental Affairs; Standing Committee on Health, Social Development and Seniors; and the Standing Committee on Public Accounts. In the past, he has also served as a Member of Treasury Board.
Sonny serves as the third party critic for environment, water and climate change; intergovernmental affairs; and Acadian and francophone affairs.
Sonny Gallant is a life-long resident of Miscouche. He is a business person, community leader, and coach. Sonny spent many years coaching minor hockey and softball and loves the game of golf.
He is Past Chair of the Miscouche Community Council; Past Director of the Acadian Purchase Trust; Member of the Board of Directors of the Miscouche Legion Senior Citizens Home and was a leader with the Scout Movement. He has also served on the Board of Directors of the Prince Edward Island Federation of Municipalities.
Sonny Gallant and his wife Linda live in Miscouche and have three sons.
Member History Table
| Constituency | Party | Start Date | End Date |
| --- | --- | --- | --- |
| 24-Evangeline-Miscouche | Liberal | May 2007 | October 2011 |
| 24-Evangeline-Miscouche | Liberal | October 2011 | May 2015 |
| 24-Evangeline-Miscouche | Liberal | May 2015 | April 2019 |
| 24-Evangeline-Miscouche | Liberal | April 2019 | April 2023 |
Role(s)
| Responsibility | Start Date | End Date |
| --- | --- | --- |
| Government House Leader | January 2010 | N/A |
| Government House Leader | October 2011 | N/A |
| Deputy Speaker | November 2016 | N/A |
| Minister of Workforce and Advanced Learning | February 2017 | April 2019 |
| Third Party House Leader | 2019 | 2019 |
| Leader of the Third Party | 2019 | 2023 |
Committee(s)
| Committee Name | Role | Start Date | End Date |
| --- | --- | --- | --- |
| Social Development | Committee Member | 2007 | 2009 |
| Community Affairs and Economic Development | Committee Member | 2008 | 2010 |
| Public Accounts | Committee Member | 2008 | 2017 |
| Education and Innovation | Chair | 2010 | 2010 |
| Committee on Committees | Chair | 2010 | 2015 |
| Health, Social Development and Seniors | Committee Member | 2010 | 2015 |
| Community and Intergovernmental Affairs | Committee Member | 2010 | 2015 |
| Fisheries, Transportation and Rural Development | Chair | 2012 | 2015 |
| Committee on Committees | Committee Member | 2015 | 2017 |
| Infrastructure and Energy | Chair | 2015 | 2017 |
| Education and Economic Development | Committee Member | 2015 | 2017 |
| Rules, Regulations, Private Bills and Privileges | Committee Member | 2015 | 2023 |
| Communities, Land and Environment | Committee Member | 2015 | 2017 |
| Agriculture and Fisheries | Committee Member | 2016 | 2019 |
| Committee on Committees | Committee Member | 2019 | 2019 |
| Health and Wellness | Committee Member | 2019 | 2019 |
| Education and Economic Growth | Committee Member | 2019 | 2020 |
| Special Committee on Poverty in PEI | Committee Member | 2019 | 2020 |
| Legislative Assembly Management | Leader of the Third Party | 2019 | 2023 |
| Special Committee on Climate Change | Committee Member | 2020 | 2021 |
| Public Accounts | Committee Member | 2021 | 2023 |