Member Sidebox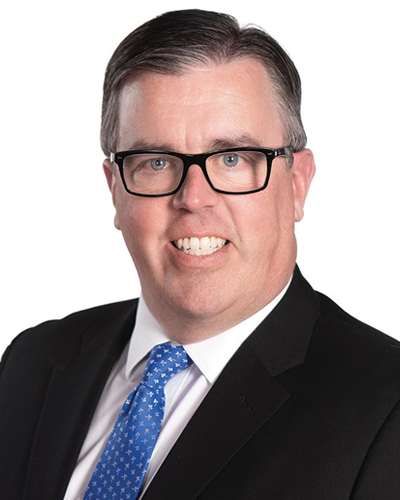 Steven Myers was first elected in 2011 and re-elected in 2015, 2019, and 2023. In May 2019, Myers was appointed Minister of Transportation, Infrastructure and Energy. In a cabinet shuffle in February 2021, Myers was sworn in as Minister of Environment, Energy and Climate Action.
Steven has served as Leader of the Opposition, Opposition House Leader and as Opposition Critic for Education, Economic Development and Tourism, Transportation, and Rural Development. As Opposition Education Critic, he was instrumental in helping prevent the closure of several schools across Prince Edward, including Georgetown Elementary.
Steven's community involvement includes Past President of Cardigan Minor Ball and Montague Minor Hockey, Chair of the Cardigan Ball Field Renovations Committee and the 2011 Midget Female Atlantics Host Committee, as well as Board Member of the Cardigan Communities Development Association and the PEI Minor Hockey Council.
Steven has four children, Brad, Luke and twins Mila and Arthur, and lives with his partner Sheryl in Burnt Point.
Member History Table
| Constituency | Party | Start Date | End Date |
| --- | --- | --- | --- |
| 2-Georgetown-St. Peters | PC | October 2011 | May 2015 |
| 2-Georgetown-St. Peters | PC | May 2015 | April 2019 |
| 2-Georgetown-Pownal | PC | April 2019 | April 2023 |
| 2-Georgetown-Pownal | PC | April 2023 | Current Member |
Role(s)
| Responsibility | Start Date | End Date |
| --- | --- | --- |
| Interim Leader of the PC Party | January 2013 | February 2013 |
| Official Leader of the Opposition | February 2013 | October 2015 |
| Minister of Transportation, Infrastructure and Energy | May 2019 | February 2021 |
| Minister of Environment, Energy and Climate Action | February 2021 | April 2023 |
| Minister of Environment, Energy and Climate Action | April 2023 | Current role |
Committee(s)
| Committee Name | Role | Start Date | End Date |
| --- | --- | --- | --- |
| Agriculture, Environment, Energy and Forestry | Committee Member | 2011 | 2012 |
| Privileges, Rules and Private Bills | Committee Member | 2011 | 2013 |
| Fisheries, Transportation and Rural Development | Committee Member | 2011 | 2014 |
| Public Accounts | Chair | 2011 | 2013 |
| Health, Social Development and Seniors | Committee Member | 2013 | 2014 |
| Agriculture, Environment, Energy and Forestry | Committee Member | 2013 | 2015 |
| Community and Intergovernmental Affairs | Committee Member | 2013 | 2015 |
| Education and Innovation | Committee Member | 2013 | 2015 |
| Committee on Committees | Committee Member | 2013 | 2015 |
| Public Accounts | Committee Member | 2014 | 2015 |
| Rules, Regulations, Private Bills and Privileges | Committee Member | 2015 | 2016 |
| Education and Economic Development | Committee Member | 2015 | 2018 |
| Public Accounts | Committee Member | 2018 | 2018 |
| Rules, Regulations, Private Bills and Privileges | Committee Member | 2018 | 2019 |
| Committee on Committees | Committee Member | 2019 | 2019 |
| Legislative Assembly Management | Government Caucus Chair | 2019 | 2023 |