Member Sidebox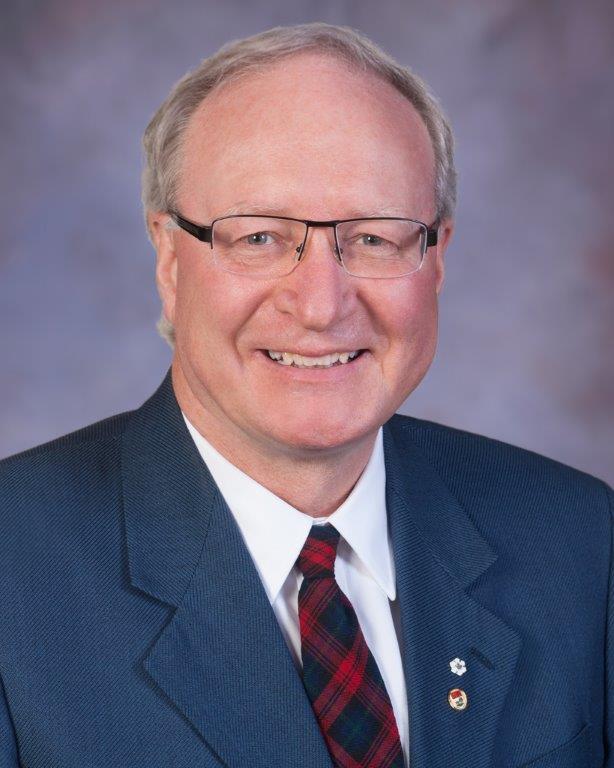 MacLauchlan, a Liberal, was first elected to the Legislative Assembly in the 4 May 2015 general election for District 9 York-Oyster Bed. He was sworn in as Premier of Prince Edward Island and President of Executive Council on 23 February 2015, and held various executive portfolios.
MacLauchlan's administration dealt with many issues important to Islanders, including a plebiscite on democratic renewal regarding changing the voting system, consolidating schools, and introducing legislation to legalize cannabis in conjunction with the change in federal law. 
Raised in Stanhope, MacLauchlan attended primary school in Stanhope before attending Charlottetown Rural High School. He then graduated from the University of Prince Edward Island with a Bachelor of Degree in Business Administration in 1976. In 1981, he graduated from the University of New Brunswick with a Bachelor of Law (LL.B) and from Yale University with a Masters of Law (LL.M) in 1983. Prior to his time in the Legislative Assembly, MacLauchlan served as a councillor in the community of North Shore, and as the director of the Federation of PEI Municipalities. He served as the University of Prince Edward Island President from 1999 to 2011. During that time, UPEI rose in stature regionally and nationally, made dramatic strides in research and development, and placed enhanced emphasis on community engagement. as the University of Prince Edward Island President and Vice Chancellor from 1999 to 2011 and as President Emeritus since 2012. MacLauchlan was chair and a board member of the Medavie Health Foundation from 2009 to 2014, and as the director of the Windsor Foundation from 2012 to 2014. Previously, he was Dean of Law at the University of New Brunswick and a professor of law at Dalhousie University. 
He authored the political biography of Alex B. Campbell, Prince Edward Island's longest-serving premier, entitled Alex B. Campbell: The Prince Edward Island Premier Who Rocked the Cradle. MacLauchlan also spent three years researching, interviewing Islanders and writing the political biography, which covers the most transformative period in modern Island history. 
MacLauchlan was named to the Order of Canada in 2008 and to the Order of Prince Edward Island in 2014. He has extensive community involvement, including serving as a member of the local council in the Community of North Shore; co-chairing the Georgetown Conference; serving as a board member of the Federation of P.E.I. Municipalities; and serving on the boards of several large philanthropic foundations.
References
CBC 4 March 2015, 8 November 2016, 11 July 2017; Eastern Graphic 15 April 2015; The Guardian 2 March 2015, 18 November 2016, 25 July 2017; Questionnaire to MLAs; http://www.assembly.pe.ca/index.php3?number=1052801.
Member History Table
| Constituency | Party | Start Date | End Date |
| --- | --- | --- | --- |
| York-Oyster Bed | Liberal | 4 May 2015 | 23 April 2019 |
Role(s)
| Responsibility | Start Date | End Date |
| --- | --- | --- |
| Premier | 4 May 2015 | 23 April 2019 |
| Minister of Finance | 2015 | N/A |
| Minister of Justice and Public Safety and Attorney General | 2015 | N/A |
| Minister Responsible for Intergovernmental Affairs | 2015 | 2019 |
| Minister Responsible for Aboriginal Affairs | 2015 | 2019 |
| Minister Responsible for Acadian and Francophone Affairs | 2015 | 2019 |