2004 Recipients of the Medal of Merit
Reverend Éloi Arsenault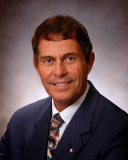 Born in Saint-Chrysostome, Egmont Bay, Father Éloi Arsenault has served Prince Edward Island, and in particular the Island's francophone and acadian communities, with distinction. His commitment to maintaining French services for his parishioners, refrancisation, as well as the promotion of the Acadian culture and heritage has been exemplary.
Father Arsenault has remained true to his community. He has willingly and enthusiastically embraced his role as a spiritual and community leader in the Island Acadian Community. Serving as Vicar for the Notre-Dame-du-Mont-Carmel parish (1971-1975), and responsible for French Mass in Summerside at the same time, Father Arsenault has done a great deal to promote knowledge of Acadian parishes on P.E.I. His guitar playing, singing and stepdancing and his unfailing support in this cultural area has greatly contributed to the vitality of the Acadian culture and language as well. 
As an illustration of this commitment, Father Arsenault has served as School pastoral leader for Acadian students of the Evangeline Area (1971-1979), as Director of the Christian Education Centre in the Evangeline Area (1971-1979), as Director of Christian training and education camps for Island Acadian youth (1975-1979), founder of the first French section of the Catholic Scouts Association of Canada on PEI, Director and leader of cultural camps (Ti-Sou) for assimilated Acadian youth, founder of the Centre Goéland where young Acadians meet and hold cultural and linguistic training camps to promote Acadian pride and counter assimilation and an organizer of celebrations to mark the 100th anniversary of the adoption of the Acadian flag and national hymn (Ave Maris Stella). In 1986, he founded the first co-operative funeral home in the Atlantic Provinces. He also was an organizer of the first Marriage and Teen Encounter weekend in French on PEI and of the first Sunday liturgy for children in French. In addition, Father Arsenault founded the first AA Group in the Evangeline area, was a Member of Club Richelieu, former Member of the Board for the Community Health Centre Project and was the Island representative on the Fédération des francophones et Acadiens du Canada.
In acknowledgement of appreciation for these efforts, the Community has honoured this special Islander. He has received the Co-operative Order of Merit for the province (1990), the Acadian Festival Acadian of the Year Award (1991), Recognition Award for his continued support of the "Friends of French," awarded in Louisiana for the promotion of the French language and Cajun culture (1995). In 1997, he received the Léger-Comeau Medal and the Société nationale de l'Acadie Award of Merit. In 1999, he received the Certificate of recognition awarded by Katimavik for his dedication as resource-person and the Certificate of recognition awarded by the Acadian Communities Advisory Committee for serving as its President for four years. In 2001, Le Chez-Nous Cooperative recognized Father Arsenault for his voluntary endeavours. In 2002 he was awarded a Gold medal for induction in the Compagnie des Cents Associés francophones, which pays tribute to people with high civic values and who contributed in an exceptional manner to the promotion and development of French life in Canada.
He continues to be actively involved as a spiritual and community leader as a Member of such organizations as the Christian Education Centre and Centre Goéland, Société Saint-Thomas-d'Aquin, Council for French Life in America, Life member of the Acadian Museum, Member of the PEI Museum and Heritage Foundation as official representative of the Island Acadians and Member of the Charlottetown Diocese Advisory Committee.
As the foregoing clearly demonstrates, Father Arsenault has proven himself to be an exceptional and unselfish community minded Acadian and Prince Edward Islander. His efforts truly have been exemplary, serving to promote the very ideals the Order was established to recognize.
Reverend Dr. F.W.P. Bolger, CM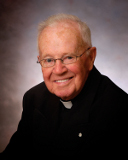 Born in Stanley Bridge and raised in Prince Edward Island, Father Francis W.P. Bolger has served generations of Prince Edward Islanders with distinction. Ordained as a Roman Catholic Priest in the Diocese of Charlottetown in 1951 and as a Professor of History (St. Dunstan's University from 1959 - 1969 and University of Prince Edward Island (1969 - 1994)), Professor Emeritus Bolger has contributed much to the spiritual and academic lifeblood of P.E.I. His course on Island History at U.P.E.I. received broad notoriety and was recognized as a must for students eager to learn more about the development of their beloved Province.
In recognition of significant contributions as an educator, Father Bolger has received many academic awards including: Canada Council Award (1958 - 1959), Canada Council Senior Fellowship (1967 - 1968), Canada Council Short Term Research Grant (1969 - 1970) and the Canada Council Senior Leave Fellowship (1974 – 1975).
Father Bolger's life experiences, such as serving as Chaplain in the Air Force Reserve (1954 - 1960) and USSO Officer R.C.A.F. (1960 - 1967), have broadened his appreciation for the contributions from people from all different segments of our society. This experience and insight is reflected in a number of important publications, most notably PEI and Confederation, 1863 - 1873 and Canada's Smallest Province, (Charlottetown, 1973) as the defining publications used to teach Island history in schools. Father Bolger has also authored and contributed to numerous publications on the works and life of famed Island author Lucy Maud Montgomery, notably a biographical study on L. M. Montgomery entitled "The Years Before Anne".
The list of Father Bolger's public service is perhaps most impressive of all. He has served on the Executive of the Canadian Catholic Historical Association (as its President in 1964 and President-General in 1965), as P.E.I. representative on the Historic Sites and Monuments Board of Canada (1966 - 1978 & 1990 - 1996), Director of the P.E.I. Heritage Foundation (1970 - 1975), Member of the Board of Governors and the Senate (St. Dunstan's University, 1965 - 1969), Member of the Diocesan Senate of Priests, Member of the Board of Governors of the Atlantic Canada Institute, Member of the Advisory Board of "Acadiensis", Chairman of the Lucy Maud Montgomery Foundation Board, Member of the Prince Edward Island Government Committee on the restoration of Province House, Member of the L.M. Montgomery Heritage Society, University of Prince Edward Island representative on the Public Documents Committee of the Public Archives, Member of the Canadian Historical Society, Member of the Advisory Board of Kindred Spirits of Prince Edward Island, Member of the Board of Directors of "The Friends of St. Andrew's" and Member of the L.M. Montgomery Institute.
In acknowledgement of these contributions, Father Bolger was named "Islander of the Year" in 1974, has received the Award of Excellence in Teaching, University of Prince Edward Island (1986 - 1987), the "Youth Education" Excellence Prize (1990), Commemorative Medal for the 125th Anniversary of Canadian Confederation (1992), Hillsborough Rotary Club Vocational Services Award (1993), named Rotary Club Paul Harris Fellow and in 1995 was inducted as a Member of the Order of Canada.
As the foregoing will confirm and attest, Father Bolger's contributions have touched many. His efforts have been truly exemplary in the pursuit of passing on his considerable knowledge and instilling in Islanders a sense of pride and history. His work will leave a significant and lasting legacy for the benefit of all Prince Edward Islanders.
Barbara McNeill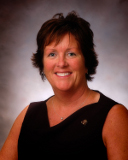 Miss McNeill has done herself, her family, her City and her Province proud. On August 24th, 1989 she became the first Atlantic Canadian, and only the fifteenth Canadian, to successfully complete the swim across the English Channel. Without question an exceptional long distance swimmer but it is that which Miss McNeill has done with this fame that has served to distinguish herself as an exemplary Prince Edward Islander. Serving as an inspiration and role model for Summerside youth, she has translated the notoriety achieved through the completion of the incredible feat into something that has a profound and lasting effect on Prince Edward Island and her Community.
As an illustration of her commitment to making Prince Edward Island a better place, Miss McNeill has served in numerous volunteer capacities including: Member of the Sherbroooke WI, various positions with the with the PEI Division of the Canadian Red Cross Society, as a Director with PEI Special Olympics, Member of the Canada Games Mission Staff for PEI, as a Big Sister with the Big Brothers-Big Sisters organization, a Board Member with PEI Facilities Association, a canvasser for the Canadian Cancer Society and the Canadian Kidney Foundation, a Member of the Organizing Committee for the Summerside Lobster Carnival and co-chair of the Swimfest 2003 (a fundraiser children's programming at Centennial Pool). Miss McNeill is also active in provincial politics and has served as a Councillor for the Community of Sherbrooke.
These special contributions have not gone unnoticed. In acknowledgment of these significant achievements, Miss McNeill has been honored by her Community and by the Province. Sport PEI has formally recognized her accomplishments by awarding in 1987 the Sport PEI Recognition Award for completing a swim of Northumberland Strait. In 1998 she was named recipient of the Sheila MacQuarrie Award for Genuine Sportsmanship and Outstanding Athletic Dedication. In 1990, she was inducted as PEI's first female inductee into the PEI Sports Wall of Fame and in 1990 as Sport PEI's Senior Athlete of the Year, including induction into the PEI Sports Hall of Fame that same year.
As further testament to the contributions of this special Islander, in 1993, Miss McNeill received the C. Ross MacKenzie Award for volunteerism on the Summerside Canada Day Committee and the Canada 125 Medal. In 1995, she received the Saving the Life of a Comrade Award from the Korean War Veterans Association and the CJRW /Red Cross Life Saving Award. In 1996, Miss McNeill received the Silver Medal Service Award from the Royal Life Saving Society and in 1999 the ADL/Sport PEI Volunteer Recognition Award. In 2002, she received the Queens Jubilee Award Medal and in 2003 the Ten Year Volunteer Award from the Big Brothers-Big Sisters Organization.
Be it a call to conquer one of the world's most demanding physical challenges, from a community in need of a volunteer, from a swimmer in distress in the English Channel or as a kidney donor to her older brother Allan, Miss McNeill has been there as a source of strength and inspiration. Her enthusiasm and leadership have served the people of Summerside and Prince Edward Island well. She has made, and continues to make, Prince Edward Island a better place to live.
For further information on the Order of PEI, contact:
JoAnne Holden
Secretary to the Order of Prince Edward Island
Legislative Assembly
Office of the Clerk
197 Richmond Street
PO Box 2000
Charlottetown, PE  C1A 7N8
Phone: 902-368-5970
Fax: 902-368-5175
Email: jdholden@assembly.pe.ca