2007 Recipients of the Medal of Merit
William MacLean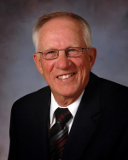 William G. (Bill) MacLean is a living example of how a single indomitable spirit and dedication to a just cause can lead to important changes in our society, and how great good can be wrung from catastrophic personal tragedy.
In 1995, Bill MacLean's son Trevor died following a tragic snowmobile accident. Positive that a delay in receiving critical treatment was a contributing factor to his son's death, Bill MacLean set about to ensure that Islanders would have better access to important medical services only available off-Island.
The results of his persistence and dedication are dramatic indeed. In 1996, scarcely a year after the MacLean family suffered that devastating loss, the Maritime provinces and in particular Prince Edward Island saw the establishment of the first dedicated Air Ambulance. In the months prior to its establishment, it was Bill MacLean who worked tirelessly to bring this dream to fruition. Because of his efforts, Islanders now have access to air transportation with qualified doctors, nurses and equipment, 24 hours a day, 7 days a week.
Then in May of 1998 Nova Scotia instituted a new Trauma System and in 1999 the first dedicated trauma centre was opened up to all Maritimers. Again it was Bill MacLean - the only lay person and only Islander on the trauma team committee - who was described as the "driving force" behind these improvements to Maritime medical care.
In the years since these two dramatic improvements were introduced, hundreds of Islanders can say they owe the survival of a friend or loved one to Bill MacLean's single-minded dedication to a higher purpose.
That dedication continued as Bill MacLean worked for years to establish a unique place for families to grieve the loss of a loved one - particularly parents who have lost a child. The International Children's Memorial Place is a tranquil and picturesque haven on the Dunk River at Scales Pond, incorporating a resource centre, nature trails, and memorial trees.
Bill MacLean's contribution to his community includes active work with Ducks Unlimited as a founding member of the Prince County Committee of this international organization - one of the most successful in Eastern Canada. He has been active in aviculture and wildlife management and has had a lifelong involvement with the Boy Scouts of Canada. And since 1995 he has been an outspoken and persistent voice for snowmobile safety.
There are any number of ways to deal with tragedy. Bill MacLean turned unimaginable personal pain into a significant contribution to the safety and well-being of his fellow Islanders, ensuring that fewer families would have to endure the trials his family faced. His triumph of spirit and his dedication to a higher purpose are ample reason to recognize his achievements.
Ray Murphy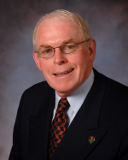 Ray Murphy personifies the Islander who attains great professional success and uses that success to improve the lives of his fellow citizens.
As a pharmacist and businessperson, he has had an illustrious career spanning more than three decades. But his impact on our Island goes far beyond those worlds, as he has used his energy and talents to make significant contributions  to education, community wellness, the arts, municipal politics, and sport.
Ray Murphy began his volunteer efforts early in his business career. While his company, Murphy's Pharmacies, Inc., was slowly growing to its present scope (which encompasses five pharmacy locations, 5 medical centres, Island Home Health Care, Murphy's Health Education Centre, Parkdale Travel Health Clinic, and Murphy's Community Centre) he immediately began giving back to his community. His earliest volunteer efforts were as a leader for the 2nd Parkdale Beavers with the Boy Scouts of Canada, a canvasser for the Heart and Stroke Foundation, and a religion teacher with St. Pius X Parish.
But beginnings are just that, and since that time, Ray Murphy has made inestimable contributions to the health and well-being of his fellow Islanders both through his dynamic and creative approach to community wellness and his volunteer efforts outside the scope of his business. He has chaired or co-chaired fundraising campaigns for the Canadian Cancer Society, The United Way, The Salvation Army Red Shield Campaign, The Queen Elizabeth Hospital Foundation, the QEH Foundation's Endowment Fund, and many other charities and organizations.
His tireless fundraising efforts on behalf of these organizations have been matched by his own personal generosity. Like any good leader, Ray Murphy leads by example. The charitable and community organizations he has supported both personally and through business sponsorships are far too numerous to mention, and cross all walks of life and age groups. Island charitable organizations in need of support know they can count on Ray Murphy.
Mr. Murphy's leadership has come to the fore in other fields. A former Councillor for the Town of Stratford, he served for a time as President of the PEI Senators Hockey Club. He has served on the Boards of the Queen Elizabeth Hospital Foundation, Maritime Electric, Holland College, the greater Charlottetown Area Chamber of Commerce, and the Confederation Centre of the Arts.
It is said that leaders are born, not made. If that is the case, Prince Edward Islanders are indeed fortunate that such a leader as Ray Murphy was born here and dedicated a life and career to making this Island a better, healthier place. His inclusion in the Order of Prince Edward Island is a measure of the respect and gratitude his fellow citizens feel for a lifetime of effort on their behalf.
Helen Robbins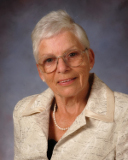 Helen Robbins has spent a lifetime in service to her fellow Islanders.  An educator, volunteer, and avid sports enthusiast, she has spent countless hours offering guidance to Island youth and comfort and care to seniors and less fortunate members of our society.
Helen Robbins received her First Class Teacher's License in 1947, but that marked only the beginning of her commitment to both teaching and learning. While employed as a school teacher, she continued with her own education. Night and summer courses led to a Certificate V License. Over the next 50 years and more, Helen was active in teaching and tutoring both young and old.
Beyond her own teaching career, Helen Robbins showed a deep commitment to the progress of education in this province by becoming active in the Prince Edward Island Teacher's Federation, and serving on or chairing various committees, including the organization's Board of Governors.
Her commitment to youth went beyond her teaching career. Helen was active in 4-H for more than 20 years and has been a driving force behind Junior Curling both in her home club in Montague and across the province. She is a Junior Curling coach, supervisor, and instructor and chaired the provincial Junior Curling Development Committee for the PEI Curling Association.
In curling, Helen found a passion that matched her love of teaching. A competitive curler herself, she became active with the PEI Curling Association, serving on committees, on the board of the organization, and even as its president. When PEI was awarded the Scott Tournament of Hearts in 1984 and again in 1991, Helen stepped up to serve on the volunteer hosting committee. In 1991 her tireless work with the Tournament of Hearts was recognized by the PEI Curling Association.
In 1984, Helen joined the King's County Memorial Hospital Auxiliary and was immediately appointed co-ordinator of that organization's "Volunteen Services". For the past 23 years she has dedicated countless hours to supervising the activities of her "Candy-Stripers". Also with the Auxiliary, she volunteers weekly in the hospital gift shop and contributes hours to the "Nearly New" shop, the "Family Affair", and the Pancake Breakfast.
Helen volunteers for the "Meals on Wheels" program and has been active with their fund-raising efforts and annual House Tours. She gives selflessly of her time to help seniors complete income Tax returns, and organizes and takes part in Bridge with residents of Riverview Manor.
Helen Robbins has spent a lifetime generously committing her time and efforts to young and old alike. In 1992 her dedication and commitment were honoured by the Montague Rotary Club, who presented her with the Paul Harris Award for outstanding volunteer contribution to her community. That her efforts have not diminished in the years since makes her richly deserving of the highest honour the Province of Prince Edward Island can bestow upon one of its citizens.
For further information on the Order of PEI, contact:
JoAnne Holden
Secretary to the Order of Prince Edward Island
Legislative Assembly
Office of the Clerk
197 Richmond Street
PO Box 2000
Charlottetown, PE  C1A 7N8
Phone: 902-368-5970
Fax: 902-368-5175
Email: jdholden@assembly.pe.ca